Team Wellness
Challenge App
Organize any type of wellness challenge your team desires. Proven step to increase happiness and engagement.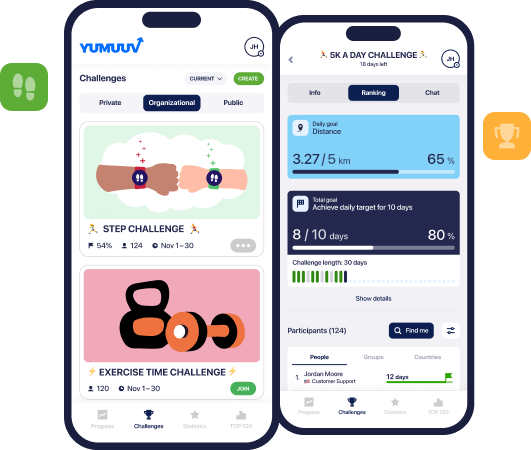 Award-Winning Wellness Platform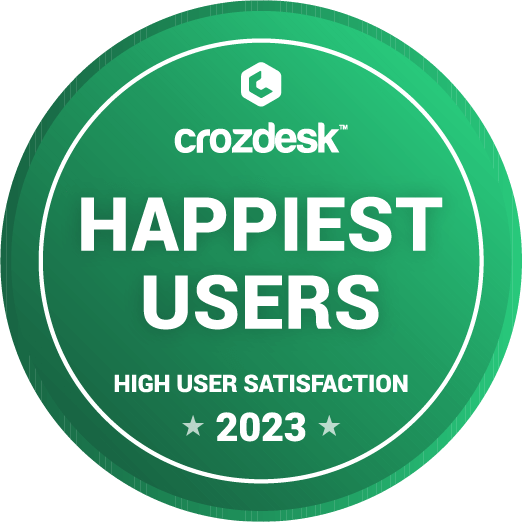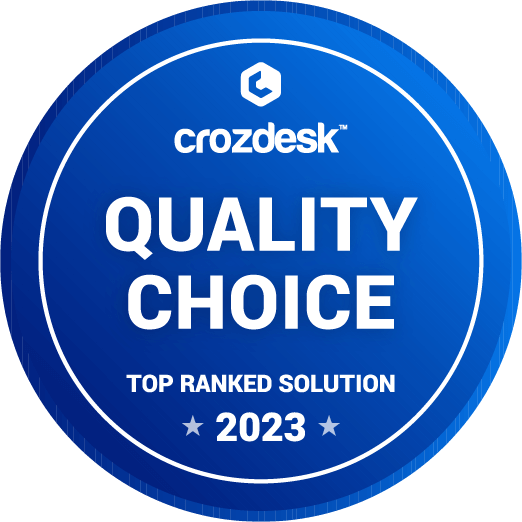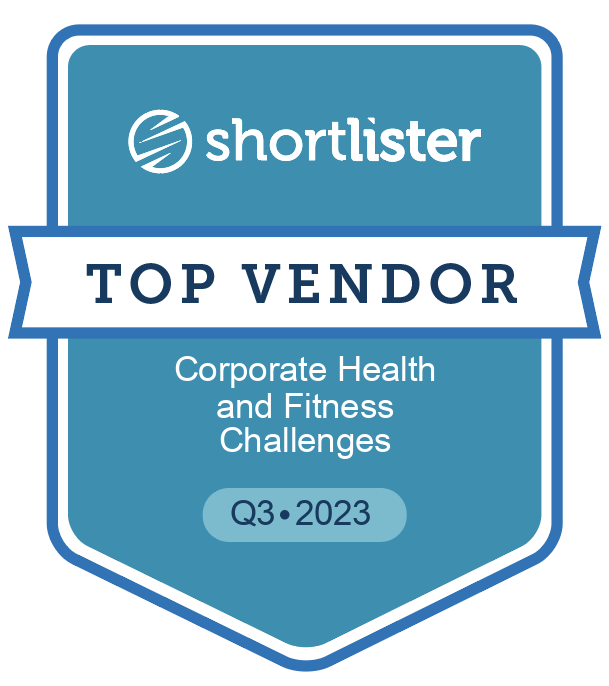 Why companies choose YuMuuv
Getting passive people to move
The average YuMuuv user is 54% more active than the average adult.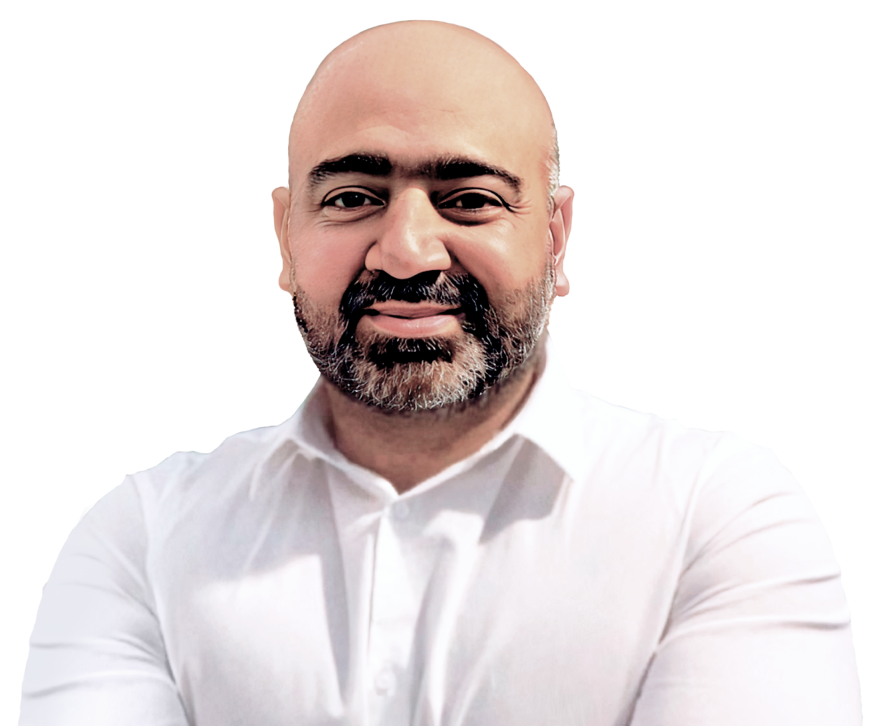 Easy-to-use for everyone
Building strong unity even with teams working remote or from multiple locations.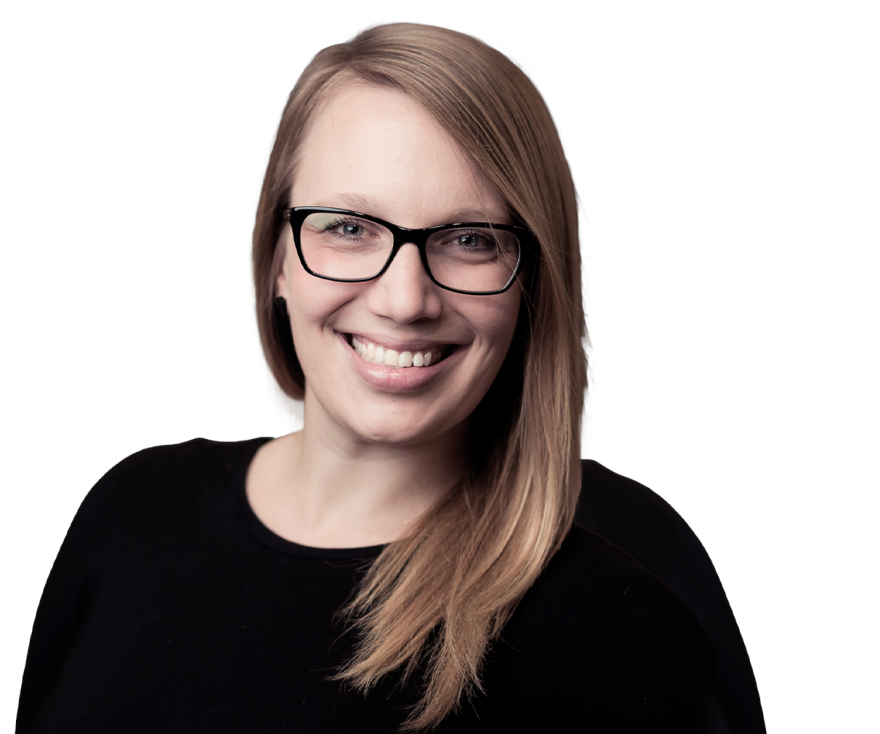 Consistent engagement
A successful employee wellness plan involves fitness challenges as well as consistency.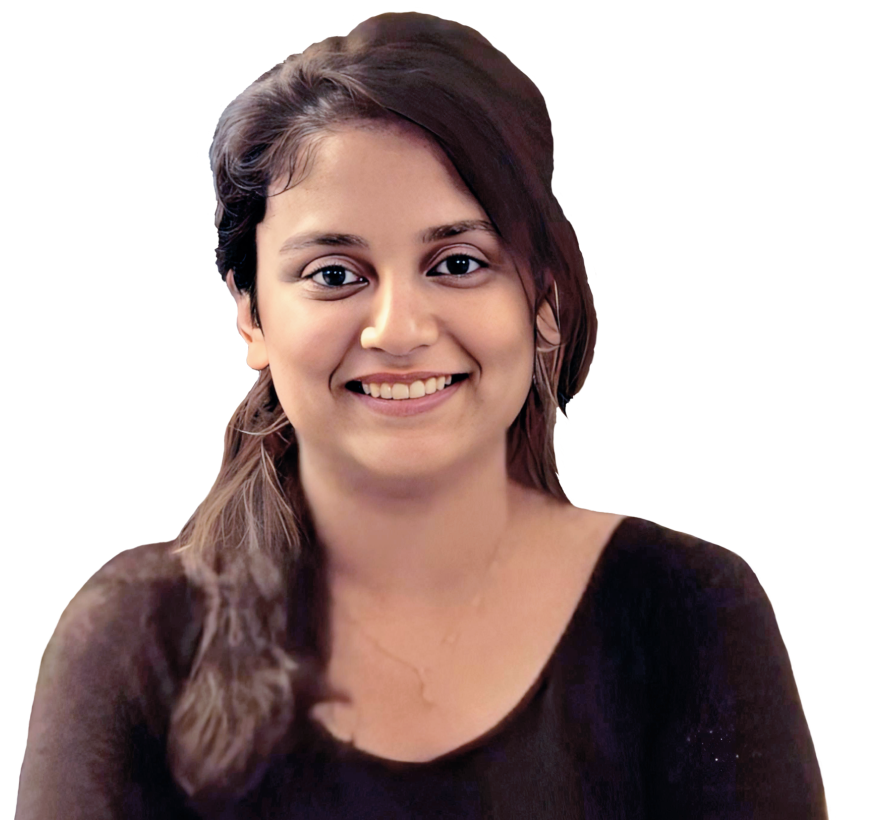 Employee health empowerment
Fostering a corporate culture that encourages and enables employees to take charge of their health and well-being.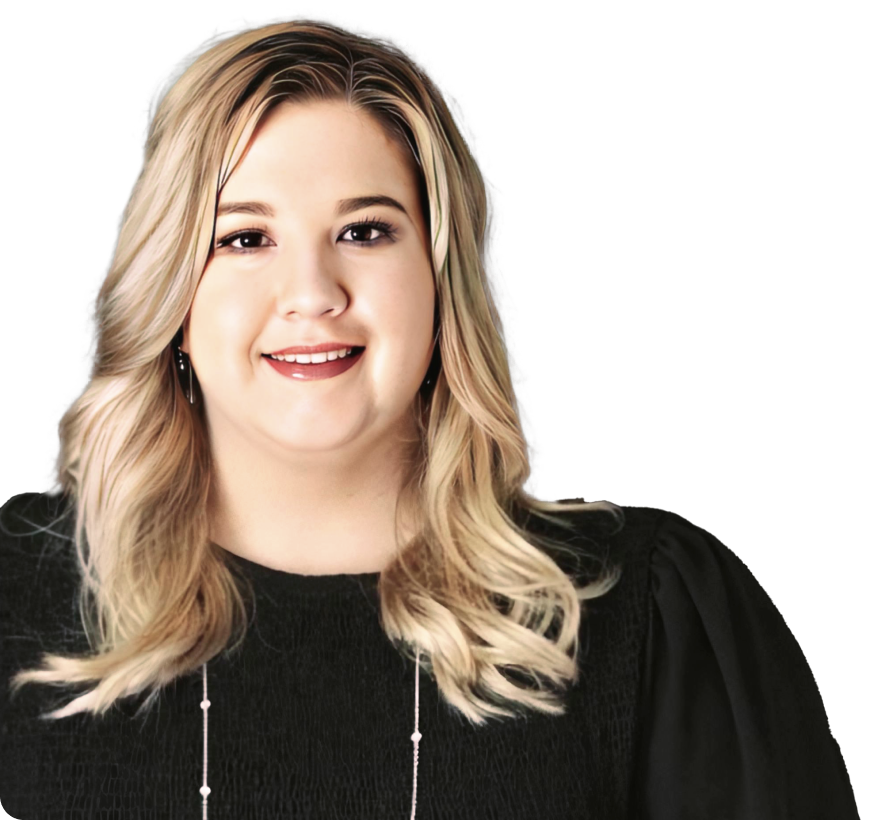 Join 600+ teams from world's leading companies
Book a demo
Challenge types
YuMuuv gathers activity data from different wearable devices to one platform, where we analyze the data and make it meaningful and comparable for both personal and corporate use.
Participants can count the steps taken each day. A great way to get everyone involved and increase engagement.
Excellent sleep ensures employee well-being and productivity. For this reason, it is a good opportunity to challenge your employees to get enough sleep and thus stay fresh.
A static body core muscles exercise that can be done in any environment. Through this, participants develop the stability and strength of the body.
Opportunity to give your team a health-promoting challenge through physical postures, deep breathing and concentration.
This type allows the company to inspire people to do more running. The challenge can be based on both training time and distance.
This is an opportunity to organize a challenge within the training time. The company can decide whether to record a certain type of activity or time in general.
The easiest way to navigate a challenge. The challenge can also be adapted to people with disabilities for inclusion.
It is a type of meditation challenge that focuses on the perception of presence and intense awareness. A good opportunity to promote team mindfulness.
Staying hydrated is a basic need to feel good. The challenge of water drinking helps to keep this in mind and, through it, promotes well-being for workers.
Distance challenge
Participants can log in to the distance regardless of the type of movement activity. In order to create additional motivation, link the purpose of the distance to a known journey in real life.
This is a good way to promote alternative transport. The challenge of cycling can be both distance and time based.
Activity challenge
A science based formula that is most objective way to measure activity. It focuses on effort not athletic ability, so everyone feels included.
Collective challenge
Collective challenge combines all participants' activity into one score. Many use this goal for charity purposes – once a certain goal is achieved, a donation is made.
Group challenge
Groups can compare their average or total activity with each other. Whether through steps, calories or minutes, team spirit will be built.
Companies challenge
This is a possibility to compare your company median activity with others similar to your size or industry. It can be used for internal motivation for the company.
Swimming challenge
Swimming challenges help to develop the useful skill that is needed for life. Allowing the use of aids can be an incentive for some to learn the basics of swimming skills.
Outdoor challenge
A great way to inspire participants to spend time outdoors regularly. Through this, companies inspire employees to reach outside during the daylight.
Custom challenge
The type of challenge in which you choose the activity yourself. This is a special opportunity for a company to focus on those activities that are directly related to its culture.
Supported devices
Additional features
Onboarding and customer support
Your success is ours. We do our best to help you with setting up the account with clear plan to communicate to your employees.
Push Notifications
Boost engagement and wellness conversations between employees, customers and other stakeholders with just few easy steps.
Personal progress view
Every individual gets an overview how active they are on daily basis. This also gives you an opportunity to understand your own progress.
User management
Admin gets access to panel where they can see who has already joined the program and if needed manage the list.
Program management
If you need extra hand, we could pre-set the challenges for you to minimise the administrative effort.
Data export
Whether in the end or in middle of the challenge you can export your company's activity data.
Company ranking
Option to compare your company's activity with others similar to you.
Annual planning with YuMuuv team
We want to understand your needs so we can best help you implement the best annual plan that fits your company's needs.
Advanced analytics
We are currently working on the detail activity data analytics so you could do even better decisions based on the activity reports.
Co-branding
We can add your company logo to your challenges.
Chat
The chat feature allows participants to communicate and exchange pictures with each other during the challenge.
Manual entry
Manual data entry is a good option for specific challenges where it is not possible to record data with sport watches and activity monitors.
Groups and countries
A great way to organize challenges by groups, departments, or countries with summary summaries just a click away.
Multiple languages
The YuMuuv app is available in 32 different languages worldwide on the App Store and Google Play Store.
Unlimited challenges
With custom challenges in YuMuuv, you can do an unlimited number of challenges for any type of team your team desires.
Device integrations
Linking an activity monitor or sports watch from the best brands to our application allows for the automatic transmission of activity data.
User created challenges
All YuMuuv users can create their own challenges and invite up to 10 people to join them.
Monthly activity report
Every month, we give our customers the opportunity to receive advanced analytics about the activity behavior and progress of users and the company as a whole.
Start your journey with us
Request a quick demo & let's get going.
Book a demo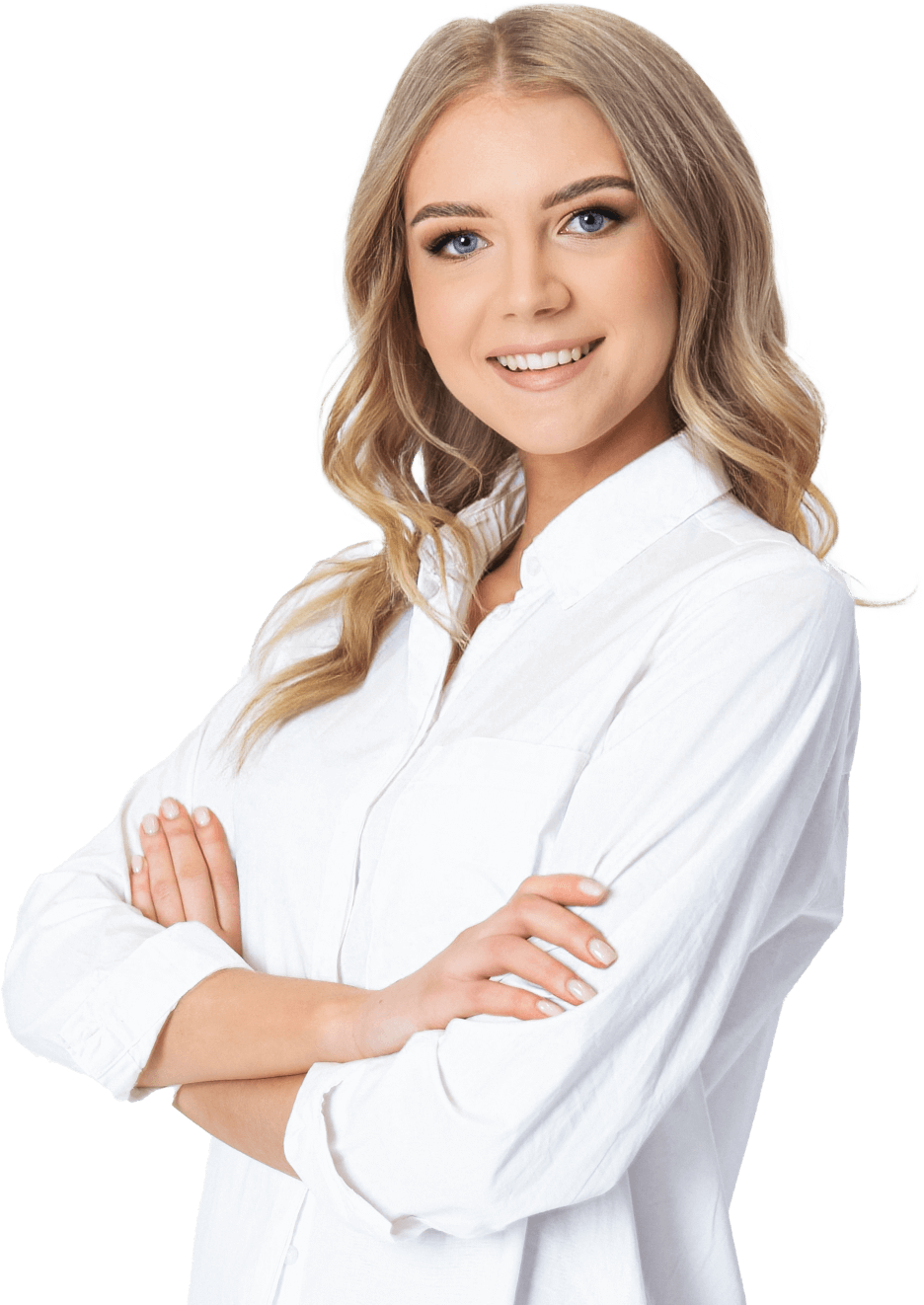 YuMuuv is compliant with GDPR and CCPA