The most straightforward tool for keeping track of your running
Running Challenge App
Encourage your employees to participate in a health-promoting running challenge.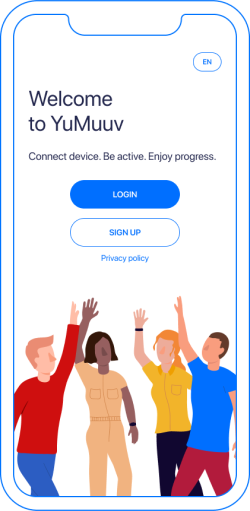 Increase Engagement
The running challenge is a simple approach of increasing the participation of your workplace in health-promoting activities. Everyone can keep track of how much time they spend running and how far they go.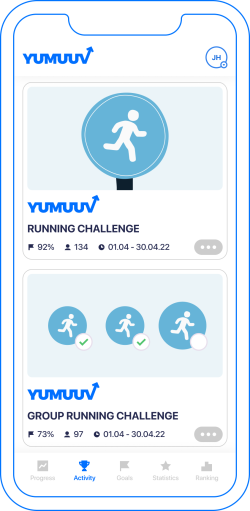 Promote Health
Running is a worldwide pastime that gets people's bodies moving and helps them stay healthy. Many employees today lead sedentary lifestyles, and a move toward more physical exercise will go a long way toward improving their overall well-being.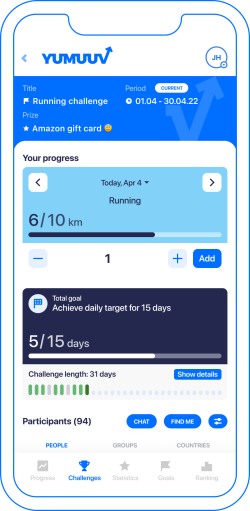 Reduce Morbidity
According to research, those who run frequently have a decreased chance of getting chronic illnesses such as lifestyle diseases and occupational diseases. We can make this much easy on ourselves if we keep track of the number of steps we take each day.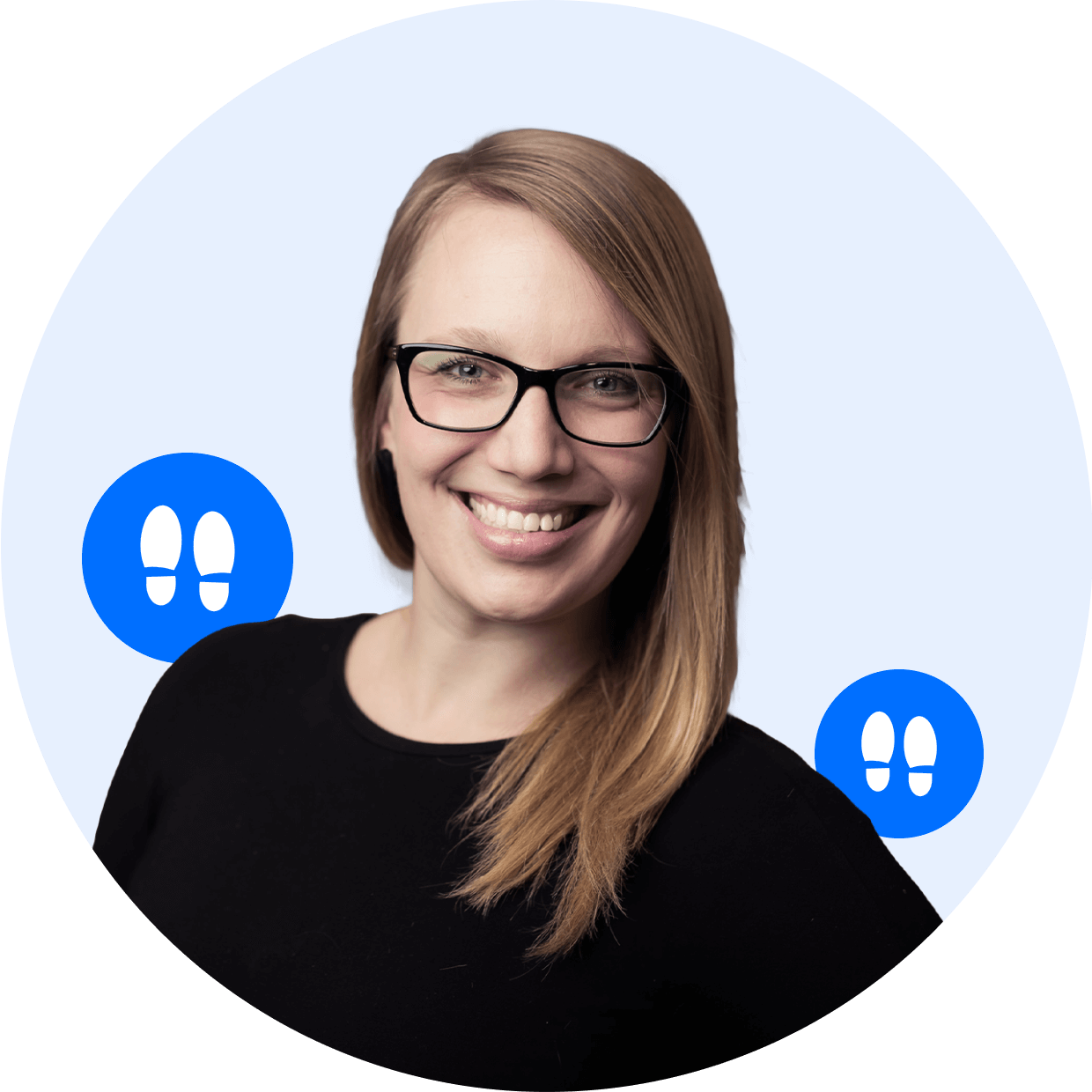 Why have others done it?
"We chose YuMuuv because we wanted to create a challenge, where it's easy to participate."
Katre Trei
Read the case study
5 Reasons to Start A Running Challenge With YuMuuv
1. Easy To Start
Creating a running challenge is a simple process. In less than 5 minutes, you may raise the stakes for your team by defining the specific aim, the kind of challenge, the length, the number of players, and, if wanted, the awards. If you need assistance with your experience, the YuMuuv staff is always here to assist you.
2. Quick Data Transmission
Using a smartphone or activity monitor, each participant may connect their user to the integration of the device. As a result, the actions you perform will be automatically sent to YuMuuv, and the information will always be up to date.
3. Engaging Communication
The running challenge will teach you how to make everyday exercise more inspiring for yourself and your coworkers, which will benefit both of you. Chat allows for innovative methods of transferring photographs and visualizing footfall. It also enhances the likelihood of include a table of results that is regularly updated.
4. Bonus Analytics
While participating in the challenge and thereafter, it is possible to acquire data in an exportable format. In this way, data analytics may be transformed into a widely disseminated marketing message that can help a firm create its reputation and culture.
5. Cheerful Employees
The running challenge is a surefire approach to ensure that your staff is happy and pleased at all times. After all, it is the contented employees that are most in demand. A happy employee who has promoted their health and made it a habit will also place a greater value on his or her company as a result of their positive experience.
Features
Everything you need to organize an amazing running challenge.
Onboarding and customer support
Our team goes to great lengths to ensure that each participant has the greatest possible experience while registering for an account and participating in the competition.
Unlimited challenges
You have the ability to host an unlimited number of challenges in the activities of your choosing. This is made possible through the free action challenge mechanism.
Personal progress view
A detailed report on their activity patterns and improvement over time is available to everyone.
Chat
Chat enables people to communicate with one another using text messages. The sharing of pictures and experiences enhances the level of engagement among participants.
Groups and countries
If you want to arrange challenges by groups, departments, or nations, they are easily accessible at the press of a button.
Data export
With the export tool, it is easy to get information on user behavior during or after a challenge.
Co-branding
Employees will have a more customized experience if your business logo is included in the app, which will enhance their productivity.
Program management
YuMuuv is prepared to help you with program administration if you want to achieve long-term success when implementing a staff exercise and health program at your organization.
Advanced analytics
We offer our regular clients the opportunity to get a more complete examination of their workers' behavior and how it has evolved over time by contacting us.
User management
The company's administrator can keep track of who has joined and make any necessary revisions to the list.
Monthly activity report
We present the most comprehensive picture possible of the organization's and its workers' active activity throughout time via the use of monthly reports.
Multiple companies support
YuMuuv users may connect to any number of firms or organizations, regardless of how many users have linked to them before.
Device integrations
Our program automatically retrieves all of the best activity monitors and sports watches available on the market today.
User created challenges
All YuMuuv users can create their own challenges and invite up to 10 people to join them.
Manual entry
By allowing users to submit data manually, they increase their ability to challenge even those actions where the devices are unable to read the data automatically.
Annual planning with YuMuuv team
We may provide suggestions based on our team's previous expertise with the most effective way to put together your company's yearly health and activity plan.
Multiple languages
The YuMuuv app is available in 32 different languages worldwide on the App Store and Google Play Store.
Company ranking
This tool enables you to compare the activity figures of your firm with those of other companies in your industry, which is quite useful.
YuMuuv is compliant with GDPR and CCPA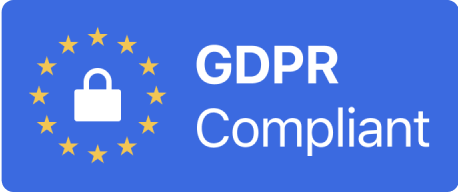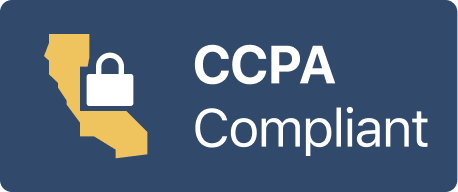 Create Additional Challenges For Free
Looking for a different sort of challenge than the ones provided by the steps? It's not an issue! YuMuuv gives you the ability to create whatever challenges you desire. The greatest thing is that throughout your customer status time, you have an infinite number of challenges to choose from without incurring any extra fees.
It is assured that participants will be able to participate in the challenge since it is created around the most universal activity challenge, which is walking. The mobility of persons who are unable to walk on their own may also be transformed into a challenge for the goal of promoting integration.
This is an excellent workout that can be performed in any circumstance. The plank challenge helps to build muscular strength in the body and improves the capacity of participants to maintain their bodies steady while doing the challenge.
Cycling is a popular sport for many of the teams' members. This is an excellent chance to increase the promotion of alternate forms of transportation. It is possible to establish a goal that is dependent on both time and distance.
Swimming challenge
If you have swimmers on your team who are enthusiastic about the sport, this is an excellent method to encourage them even more. At the same time, it serves as an excellent motivator for learning the fundamentals of swimming.
Activity challenge
Regardless of people's preferred modes of transportation, it is feasible to measure activity in a standardized manner by presenting them with a challenge based on an activity formula. In this manner, the emphasis is placed on the efforts of the participants rather than their sports form.
Individuals inside a corporation may have a variety of different interests to pursue. Training-based challenges assist guarantee that all workers may participate in the activities that they find most enjoyable while still being able to compare them with one another.
Distance challenge
An chance to motivate individuals to walk or run greater distances, regardless of their preferred mode of transportation. Engagement and motivation will be further boosted if a particular real-life destination is chosen as a goal.
Outdoor challenge
Those firms whose workers spend a significant amount of time in an indoor setting will find this to be a particularly interesting problem. In this approach, the business demonstrates that it appreciates its employees' ability to spend time outdoors in the sunshine.
Group challenge
Everyone who takes part in this challenge must work together in order to achieve a shared objective. A conversion may frequently be transformed into an organization that is critical to your company's success if you do it this way.
Collective challenge
Teams that work together will also have the option to become more active together, which will help to build a feeling of belonging among members. This results in a favorable comparison between the teams depending on the quantity or average of money they have raised.
Consistency challenge
This is a fantastic form of challenge for the development of positive habits. The purpose is to determine the number of days it will take to finish the desired activity, and the participants' primary emphasis will be on repeating certain specified actions on a regular basis to achieve this goal.
Companies challenge
Often, a corporation is interested in the average activity behavior of its employees when compared to the average activity behavior of employees at another company similar to theirs. If you have a fast query, the YuMuuvi Business Table can assist you in finding an answer.
Your chance to arrange a simple challenge that everyone who is ready to move may take part in is now available. Making a habit of counting steps may spread quickly, particularly if it is done in a group.
This sort of challenge gives a wonderful chance for businesses to enhance the healthy balance of their teams via focused attention, breathing exercises, and the practice of yoga that is suited for their employees' abilities and needs.
The employer has the opportunity to demonstrate that he places a high value on the mental health of his workers by participating in this challenge. Meditation may help employees become more aware of their surroundings and maintain their equilibrium.
It is important to emphasize the importance of getting enough sleep to keep staff productive and satisfied. Putting together this task is a breeze. Everyone may use the app to keep track of their sleeping hours.
Everyone need an adequate amount of fluids. If the goal is to drink more water, it is more probable that the harmful beverages will be substituted with a glass of water. In conclusion, workers' perceptions of their work are shifting in a favorable manner.
Custom challenge
The location of the challenge may be determined by the challenge organizer when using this sort of task. It gives a chance to mix creativity with the principles that are vital to the organization, and to create something unique that can be shared with others for marketing reasons later on in the process.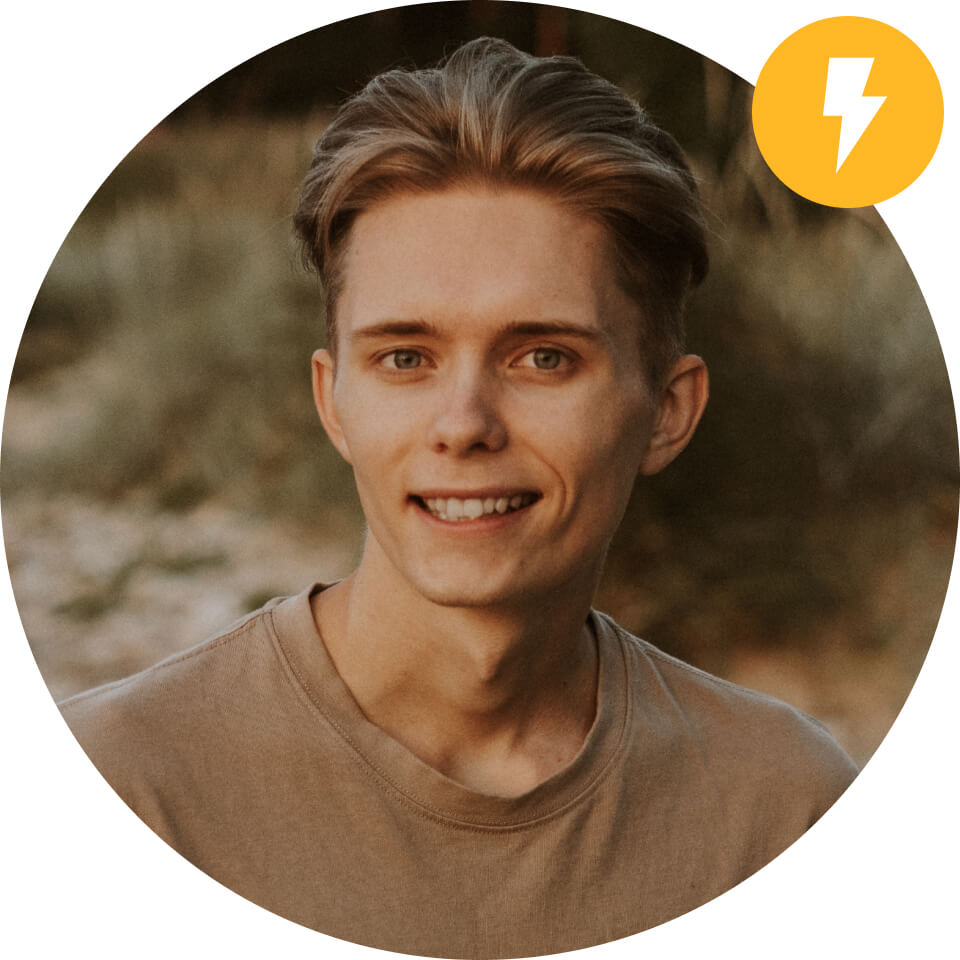 Need additional information?
I'd love to answer all your questions and ensure that your team can start with just the kind of challenge that makes your employees happy and engaged.
Andreas Ait
Customer Success Manager
Book a demo