A chance to boost the well-being of your workforce
Water Drinking Challenge App
The best approach to turn water drinking into a health-promoting challenge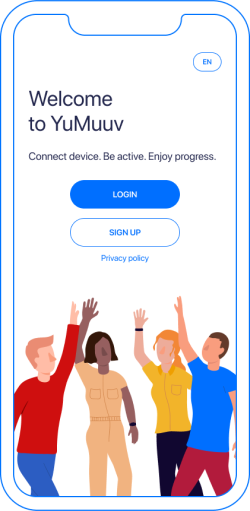 Advance Productivity
The water drinking challenge is an exceptionally efficient technique to boost the productivity of your workforce. If the employer proves via the launch of an app that it contributes to the rest of the staff, it will also provide much better outcomes at work.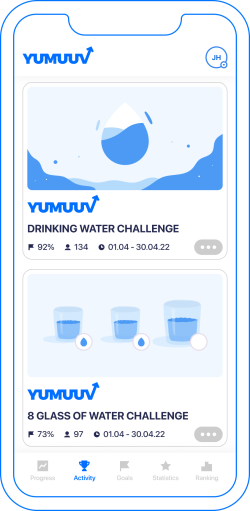 Promote Health
Analysing water drinking is an activity that everyone can perform. By valuing water drinking highly, it also enables the body to relax and preserve the employee's health much better. This in turn minimizes the amount of sick days.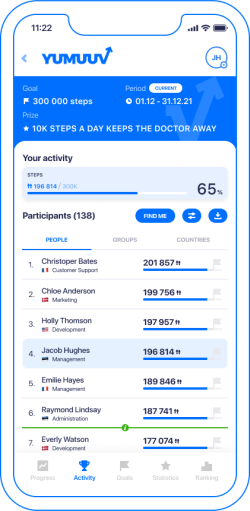 Increase Satisfaction
The rested staff are also noticeably more pleased. For the firm, this promises a better work culture, more participation and less labor turnover. A water drinking challenge app can help you accomplish all this.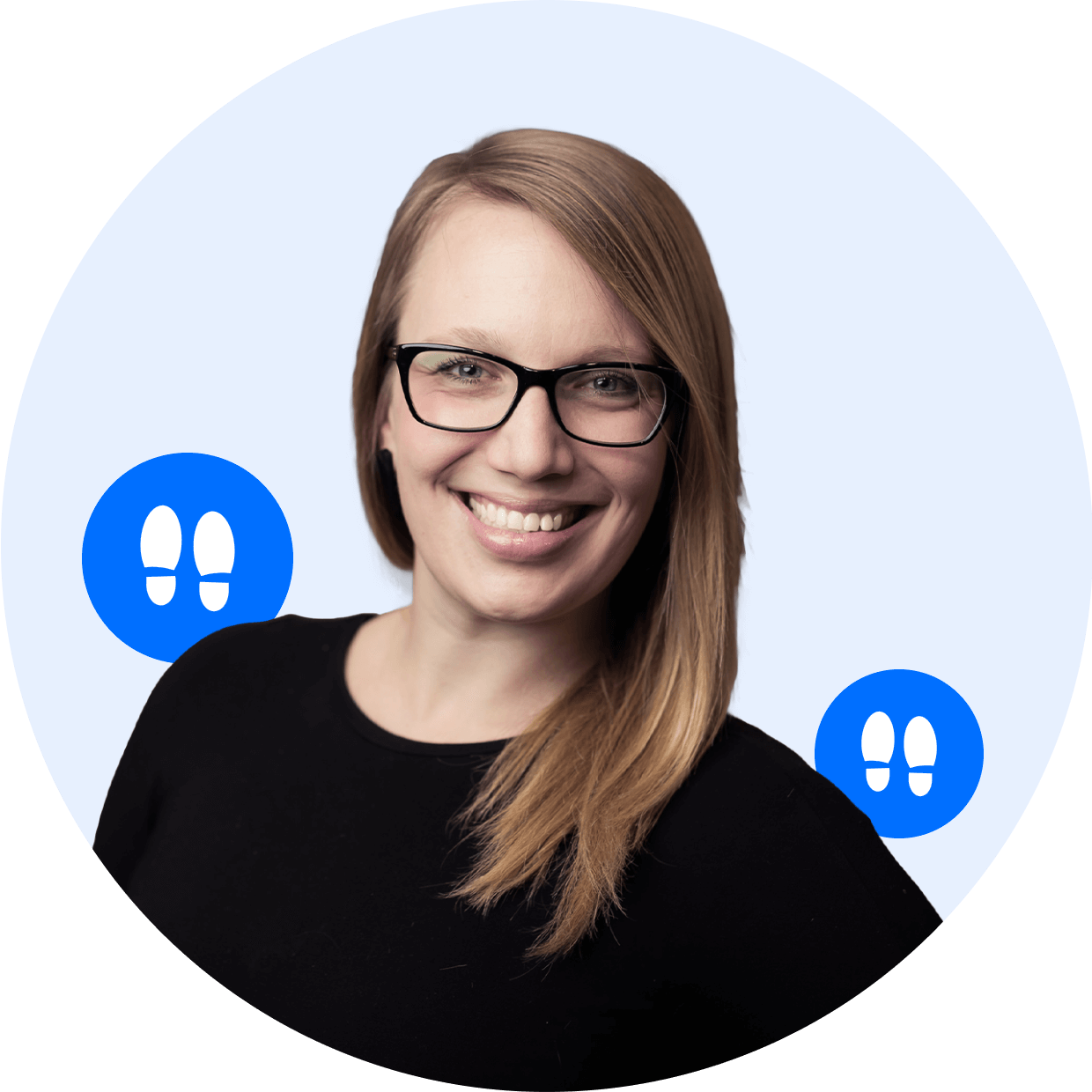 Why have others done it?
"We chose YuMuuv because we wanted to create a challenge, where it's easy to participate."
Katre Trei
Read the case study
5 Reasons to Start A Water Drinking Challenge With YuMuuv
1. Accessible to Everyone
Creating a water drinking challenge is incredibly straightforward. In just a few minutes, you can design a compelling challenge for your team and ask members to participate. The specifics of the sleep challenge are up to you, but it's inexpensive for everyone. In addition, the YuMuuv staff is always available to support you along the journey.
2. Fast Data Transmission
All participants may download the app and submit their progress throughout the challenge with only a few button movements. This will show an automatically updated table of someone's progress throughout the challenge.
3. Inclusive communication
During the water drinkinng challenge, you can utilize the chat tool to enable participants to engage with their colleagues and exchange pertinent photos and messages. This further raises the engagement and incentive to participate effectively in the challenge.
4. Detailed Analytics
The water drinking challenge app enables the consumer to continually evaluate the data and export it as requested. In this approach, it is feasible to publish mid-term and final findings and why not convert it into a marketing message for the organization in developing a health-promoting culture.
5. Motivated Employees
If staff accomplish excellent outcomes in the water drinking challenge, they should be honoured for it. This boosts employee satisfaction and makes them happy, which in turn assures a more cohesive and healthier team for the organization.
Features
Everything you need to take on one successful water drinking challenge.
Onboarding and customer support
We take great effort to assure that each participant gets the best possible experience while establishing an account and taking part in the challenge.
Unlimited challenges
You may host a limitless number of challenges in the activities of your choosing. The free action challenge mechanism assures this.
Personal progress view
Everyone gets access to a full report on their activity habits and development over time.
Chat
Chat enables people to speak with one another. Engagement is heightened through the sharing of pictures and experiences.
Groups and countries
They are accessible at the press of a button if you desire to arrange challenges by groups, departments, or nations.
Data export
The export tool makes it easy to acquire user activity data during or after a challenge.
Co-branding
We may incorporate your business logo in the app, making the employee experience even more customized.
Program management
YuMuuv is ready to help with program administration if you want to guarantee long-term success in implementing a staff fitness and wellness program.
Advanced analytics
We give regular clients with the possibility to gain a more complete analysis of their workers' behavior and how it has evolved over time.
User management
The company's administrator can keep track of who has joined and make updates to the list as required.
Monthly activity report
We give the greatest possible picture of the active behavior of the company and its personnel over time via monthly reports.
Multiple companies support
No matter how many firms or organizations our users have connected to, a single YuMuuv user may always do so.
Device integrations
All of the finest activity monitors and sports watches are automatically collected by our program.
User created challenges
All YuMuuv users can create their own challenges and invite up to 10 people to join them.
Manual entry
The possibility to manually input data enhances the potential to challenge even those actions when the devices do not read the data themselves.
Annual planning with YuMuuv team
We can provide advice based on our team's knowledge on how to effectively draw up your company's yearly health and activity plan.
Multiple languages
The YuMuuv app is available in 32 different languages worldwide on the App Store and Google Play Store.
Company ranking
This tool enables you to compare your company's activity data to those of other firms in your industry.
YuMuuv is compliant with GDPR and CCPA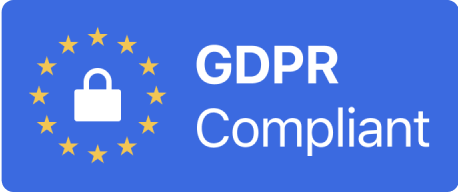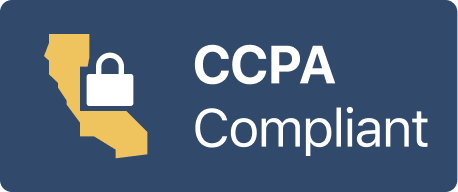 Add Additional Challenges For Free
Want a different type of challenge than the steps? No problem! YuMuuv allows you to organize any challenges you want. The best part is that during your customer status period, the limit on your challenges is unlimited without any additional charges.
Looking for a different sort of challenge than the ones provided by the steps? It's not an issue! YuMuuv gives you the ability to create whatever challenges you desire. The greatest thing is that throughout your customer status time, you have an infinite number of challenges to choose from without incurring any extra fees.
If, for example, the corporation decides to compete in a national marathon or other running competition as a group, developing a running challenge based on permanence is great for training.
Many teams have members who like riding. This is a terrific chance to promote alternate forms of transportation even more. Both time and distance may be utilized to establish the objective.
Swimming challenge
If there are people on your team that appreciate swimming, this is a terrific method to promote it even more. At the same time, it is a terrific motivator to grasp the fundamentals of swimming abilities.
Activity challenge
Regardless of people's mobility choices, a challenge based on an activity formula may be used to measure activity in a consistent way. In this strategy, the focus is put on people's efforts rather than their athletic talent.
People in a company frequently have diverse interests that they desire to pursue. A training-based common challenge guarantees that all workers may engage in the activities they like most while still comparing them to one another.
Distance challenge
A opportunity to persuade folks to walk larger distances, regardless of their chosen means of transportation. Targeting a particular real-life place can improve engagement and motivation even more.
Outdoor challenge
This is a terrific challenge for any organization whose workers spend a substantial amount of time inside. As a consequence, the company displays that it appreciates its workers' ability to spend time outdoors in the sun.
Group challenge
Teams that cooperate will have the choice to become more active together in order to establish a feeling of belonging. Based on the quantity or average gained, this creates a nice contrast between the teams.
Collective challenge
All employees work to attain a shared objective in this challenge. This is a frequent strategy to transform a conversion into a worthwhile organization for your corporation.
Consistency challenge
This is a fantastic challenge for building good habits. The objective is to calculate the number of days it will take to accomplish the desired activity, and the participants will be focused on repeating particular tasks on a regular basis.
Companies challenge
Frequently, a corporation is interested in the average activity behavior of its personnel when compared to that of a comparable organization. The Company Ranking will aid you in swiftly deciding the answer to this inquiry.
This is a terrific workout that can be done anywhere. The plank challenge helps participants develop their body muscles and enhance their ability to maintain bodily stability.
Companies may leverage this sort of challenge to encourage their staff to keep a healthy balance by concentrating their attention, breathing, and doing yoga that is suitable for them.
In this challenge, the employer may show that he cares about his workers' mental health. Meditation may help workers become more aware and balanced.
Employee well-being and productivity are increased by regular sleep. As a consequence, it's a perfect time to urge your staff to obtain appropriate sleep in order to remain fresh.
Participants may keep track of how many steps they've walked each day. This is an excellent technique to get everyone on board and improve involvement.
Custom challenge
The organizer may determine where the challenge will take place with this sort of challenge. It gives a chance to blend creativity with the company's ideas in order to develop something original that can be shared with others for marketing reasons thereafter.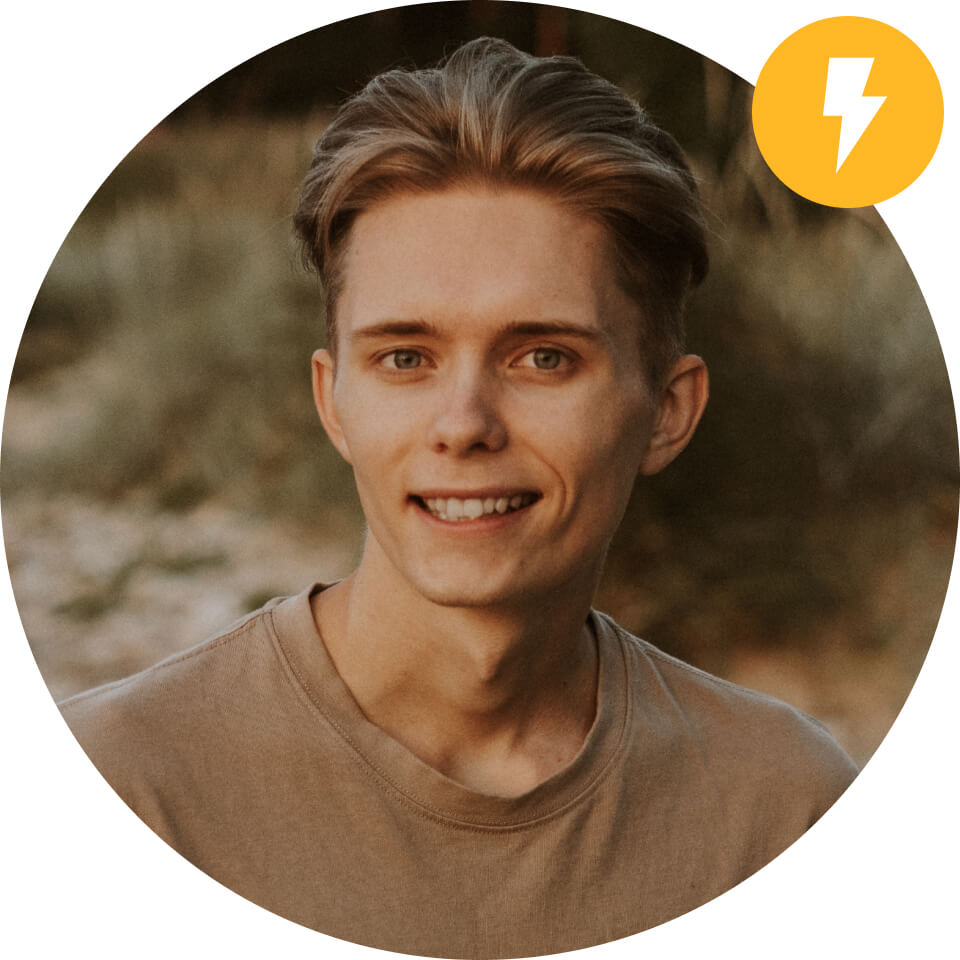 Need additional information?
I'd love to answer all your questions and ensure that your team can start with just the kind of challenge that makes your employees happy and engaged.
Andreas Ait
Customer Success Manager
Book a demo