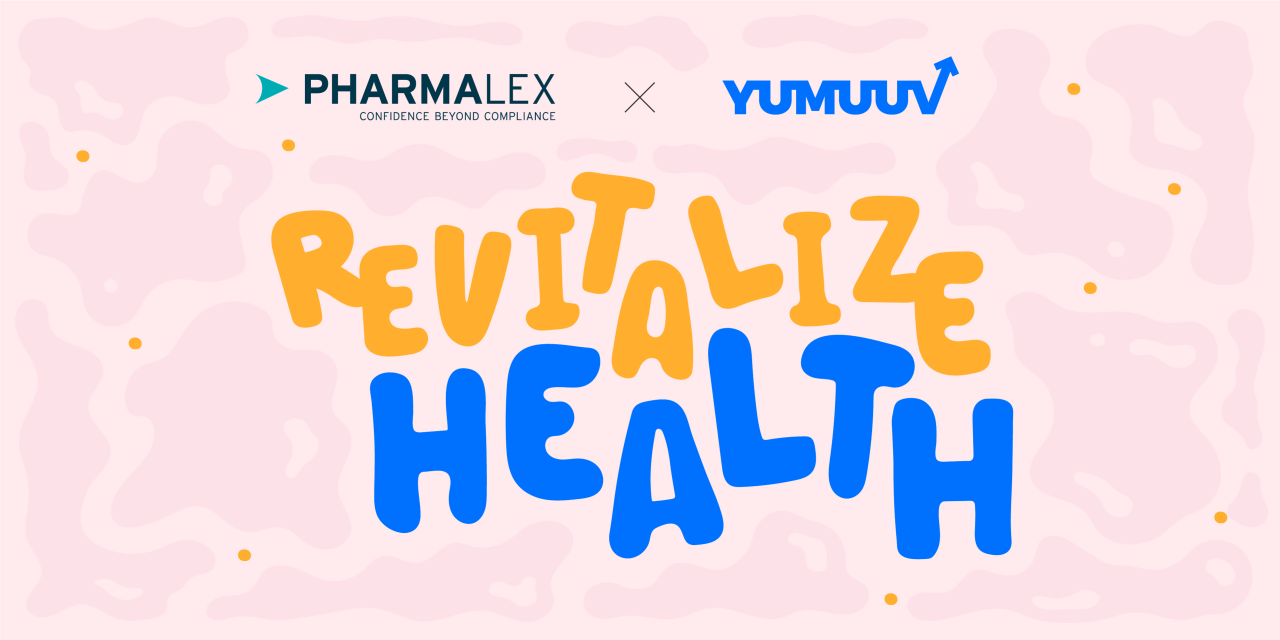 PharmaLex Case Study: Revitalizing Employee Health with YuMuuv
In a recent case study conducted by Claus Kennerth Tikki, COO of YuMuuv, Janhavee Walvadkar, the Manager of Global HR Processes & Systems at PharmaLex, was interviewed about her experience in implementing a global employee wellness program. The purpose of the interview was to gain insights into the challenges faced and lessons learned during the implementation process, as well as to identify best practices that can be applied to similar initiatives in other organizations.
Introduction
PharmaLex is a rapidly growing organization with a global presence in different countries and departments, employing approximately 3,000 people. As the company grew, it became apparent that a focus on employee health and wellness was essential. Janhavee Walvadkar, the Manager of Global HR Processes & Systems, recognized that employee wellness was a top priority for the new generation of talent the company was seeking to acquire.

To address this need, PharmaLex implemented a wellness program consisting of different sessions, including a step challenge, a water drinking challenge, and other physical health-related activities. To achieve its goals for the wellness program, PharmaLex partnered with YuMuuv, an employee wellness challenge.
Background
Prior to partnering with YuMuuv, PharmaLex had worked with another wellness challenge provider from Ireland. However, the feedback from employees was not positive, prompting the company to search for a new provider. After a casual online search, PharmaLex found YuMuuv and was impressed by the platform's friendliness and ease of administration.
Goals and Objectives
PharmaLex's primary objective was to implement a wellness program that would meet the needs of their employees, who are located in different parts of the world. The company aimed to find a platform that would enable employees from different countries to connect with each other, compete with each other, and chat while participating in wellness challenges, such as walking or running.

Additionally, PharmaLex wanted a platform that was easy to administer, especially since their health and wellness team is not very large. They were looking for a platform that could be quickly set up, promote challenges, and track progress while being user-friendly.
Rolling Out YuMuuv
Janhavee Walvadkar, the Manager of Global HR Processes & Systems at PharmaLex, was responsible for implementing YuMuuv. She was already leading the company's global health and wellness initiatives and believed that YuMuuv was a great fit for the organization. After speaking with the YuMuuv team, Janhavee was convinced that the app was easy to use and could be integrated into PharmaLex's culture seamlessly.

The next step was to get buy-in from the management and staff. Janhavee was able to make the decision on her own, but she still had to convince the rest of the team. She presented the app's features and benefits to the management team, who were all in favor of implementing it. Janhavee also ensured that YuMuuv was within the company's budget, which made it easier to gain approval.

Once the app was approved, the YuMuuv team provided all the necessary technical support to help with the rollout. The company set up challenges and sent out a manual to employees to get them started. The YuMuuv team was available to answer any questions, which made the process smooth and easy.
Impact of YuMuuv
PharmaLex launched YuMuuv in early 2022, and the feedback from employees has been overwhelmingly positive. The app has helped to encourage employees to be more physically active, which has led to a healthier and happier workforce. Employees have also reported feeling more engaged with their colleagues and the company as a whole.

PharmaLex implemented the YuMuuv platform in their wellness program, featuring a step challenge, a water drinking challenge, and other physical health-related activities. The platform was received positively by employees, who enjoyed the ability to connect with colleagues from different parts of the world and compete in wellness challenges. They are currently measuring the success of YuMuuv by gathering feedback from employees on their experience with the app. While there is no concrete ROI data, the positive feedback from employees is a clear indication that the app is having a positive impact on the organization.
Conclusion
The implementation of YuMuuv has been a success. The app has helped to promote physical activity among employees, leading to a healthier and happier workforce. The app's ease of use, personalized challenges, and rewards have made it a popular tool for employee wellness. PharmaLex will continue to gather feedback from employees to ensure that the app continues to meet their needs and expectations.