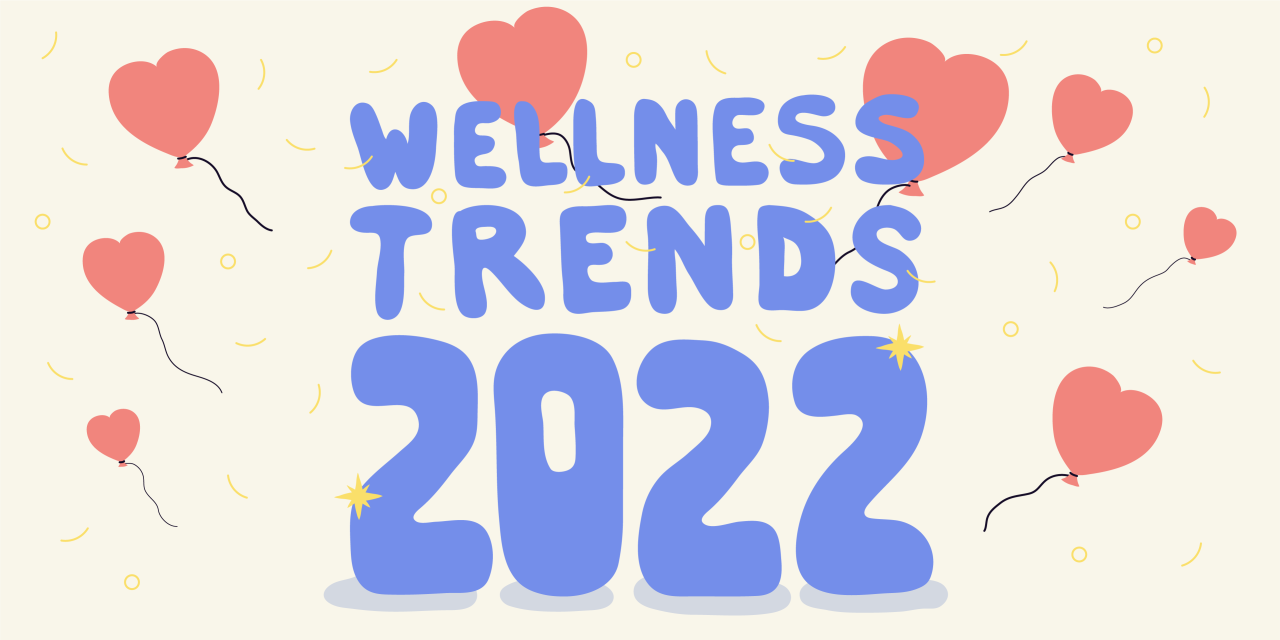 Workplace Wellness Trends in 2022
We have now entered the third year of the global pandemic. On the one hand, life has already become a norm in society with the virus, but on the other hand, we have also constantly re-evaluated the situation and, if necessary, implemented rapid changes. Gradually, we are beginning to understand the long-term and lasting effects of this pandemic.
However, as this has been a challenge in the field of health, it can be said that in the field of health promotion and also health prevention, a number of changes have come in order to stay. The following are some concluding remarks describing the trends that have emerged in relation to the current 2023 trends in the workplace well-being and health sector.
Focus on Mental Health
On the one hand, it is so logical that it is hardly even worth highlighting. The pandemic has revealed undeniably growing problems in people's mental health. On the other hand, there is a danger that mental health will become just one buzzword, and in reality there is very little focus on solutions that will actually make a difference.
In the case of mental health, it is important to see a holistic view of the person. Even if the employer's work organization seems to be perfect, it does not necessarily mean that the employee's mental health is in harmony. This can be influenced by many other factors. This is also the reason why an employer cannot and must not think that he is the only superman with superpowers.
However, the employer has the opportunity to contribute and make a positive difference. Many companies offer mindfulness training and classes, some in an effort to reduce the workload and bring about broader organizational culture changes. This year's most popular measure is certainly the use of various education and employee support programs, which will help to create a long-term and lasting solution. For more detailed information, read some of the thoughts we wrote in our blog about mental health.
Giving Back Initiatives
Whatever the current situation in the world or in people's own lives, there is a desire within all of us to be part of an initiative that has a positive impact on those around us. In the case of companies, we have noticed a desire to take returning initiatives, in the course of which the employee's contribution is valued as a good thing for society.
It is a culture of inclusive betting that is increasingly moving beyond the idea that a company's charity is based solely on writing a large check to an organization. In a sense, it can be said that focusing on others also brings a healthier and happier view of one's personal life and health. Employees want their activities to have meaning and value outside of a particular job.
The challenge on the YuMuuv platform is well suited for this, during which, for example, the calories burned together are converted into food donated to the Food Bank in the same volume. However, this is one example of many possibilities. For example, if you want the YuMuuv team to help you set up some kind of challenge for your employees that you can do good for society, book an appointment.
Employee Health Feedback
Rarely would you meet companies that say their employees' health is not important to them. On the contrary, it is a clear sign of a sustainable and healthy culture. However, our survey of companies revealed that they often do not have a clear vision of how to measure and evaluate it.
One growing way to get information about the health of your employees is to provide them with regular feedback. This is not only in the context of the company's culture, but also in terms of the assessment of the well-being of employees for their own health. However, the key feature of successful companies is that employees' responses are linked to objective data (read more about how YuMuuv handles wellness KPIs in the case of physical activity).
This creates the impact and value of a symbiosis of qualitative as well as quantitative data. We live in an age where even the turnover of good companies has risen in a context of a rapidly changing world. Instead of agreeing on a lower lats in the field of long-term health promotion, it is important to think about the narrative that the company leaves to the employee and what the employee tells about the company's health.
However, the practical steps you can take to maintain a good culture are to make sense of the feedback and to do so consistently. Knowing that employees can participate in the feedback in such a way that the result is also clearly digitized and visualized gives them greater motivation to constantly think and target things for themselves during working hours.
Replacement of Live Group Training
It is known that different covid rules have made it difficult for gyms to keep up with them. On-site group training, whether outsourced or in some companies, is on a clear downward trend around the world. The pandemic that has lasted for a few years has had a more lasting effect on people's habits, and during the time when Peloton and Apple Fitness + have reached the top of virtual training, video training is becoming an increasingly clear and growing trend.
This is exactly what the employer should keep in mind when compiling their welfare packages. If people's habits have changed towards digitalisation, we need to think about how to sustain these trends. This will ensure long-term success in promoting workplace health.
The Trend of Gyms "From Hotels to Guest Apartments"
On the one hand, you might think that if the video environment is so clear, the need for gyms will disappear altogether? Rather, it can be seen that the trends are changing in the direction where people want to get a favorable but well-equipped space 24/7 without excessive service and exposure.
However, a change of environment is important and the availability of certain equipment is essential for a more serious trainer (regardless of how good the environment is at home). In the case of companies, this could lead to significant savings, with amounts previously reimbursed for gym basic fees potentially partially covered by other health promotion activities.
Digitizing Health Through the Triumph of Telemedicine
If anything, this year has made people more interested in their health and well-being than ever before. Close contact with doctors and health care institutions that have received more media coverage are important influencers. At the same time, quick help and consultations through telemedicine have overcome the barriers the most. Increasingly, this option is being integrated into various other packages offered with other services.
A specialist who is just a few clicks and a call away seems to have a good opportunity to clarify their health issues. However, even if it is a seemingly free / cheap service, in some cases this benefit may be more costly to the company than it initially appears. However, research shows that all forms of prevention at the hands of medical professionals will pay off in the long run.
Healthy and Meaningful Relationships
The work culture of the hybrid era is mostly inevitable in many companies. At the same time, it is important to realize that as people's physical exposure is clearly declining, people's expectations for this little time spent together have increased.
Everything that can be done online is often done, but while they are already physically meeting, there is no desire to do things that could be done differently. The emphasis should be on building relationships and creativity. This means that the activities that are carried out together need to be planned even better, preferably using health-promoting environments.
More Careful Sleep Hygiene
In some ways, the topic of sleep has become a separate issue this year. On the one hand, there are smarter devices that bring us more data than ever before. On the other hand, we have also seen that a more in-depth analysis of the impact of sleep quality on employee health and productivity can be insane.
In Europe, employers have tended to take a wait-and-see attitude, without wanting to interfere too much with workers' privacy, but in Asia, for example, it was customary to reward well-off workers before the pandemic. In any case, information creates the preconditions for change, and it is now more than ever. We will see soon whether these initiatives are successful.
Stress Management
Stress is, on the one hand, a normal part of life that often develops us. However, the situation becomes unhealthy if we do not have methods to relieve stress in a healthy way. It is a perfect situation for an employer if each employee is able to answer the question of what are his or her 3 activities that he or she can use in his or her daily life and which clearly alleviate his or her stress. This presupposes that these activities are encouraged. For someone, it is a meditation, for whom it is an outdoor exercise, but who finds the preparation of quality food.
Whatever it is, the employer could encourage the employee to relieve stress in a healthy way, while still offering new alternatives. Otherwise, stress builds up and lands elsewhere in an unhealthy form. All in all, however, stress is natural and good, but we need to learn to unload it so that we are all sustainable in maintaining our health.
Habits Tracking as a Challenge for Friends
It is clear that social motivation is more sustainable than momentary emotion because relationships are lasting (read how to use employee engagement to increase motivation). People who want to implement their habits are much more likely to do so if they are also accountable to someone else. An African proverb says that if you want to go fast, go alone, but if you want to go far, go together.
This is also true of the trends that challenges between friendships. YuMuuv has been working in this field almost every day for the last 3 years so that we can create an environment that gives everyone the opportunity to be the initiators of cultural change. Companies that take advantage of this opportunity will make clear progress in health promotion. For example, if you want the YuMuuvi team to help you set up some kind of challenge for your employees to navigate together, book an appointment at this link.
In conclusion, it is impossible to predict in detail what the whole year of 2022 will bring us. At the same time, it can be clearly said that certain trends have been drawn and the company remains among the best in promoting them. Be part of the movement for the future and stay healthy together!