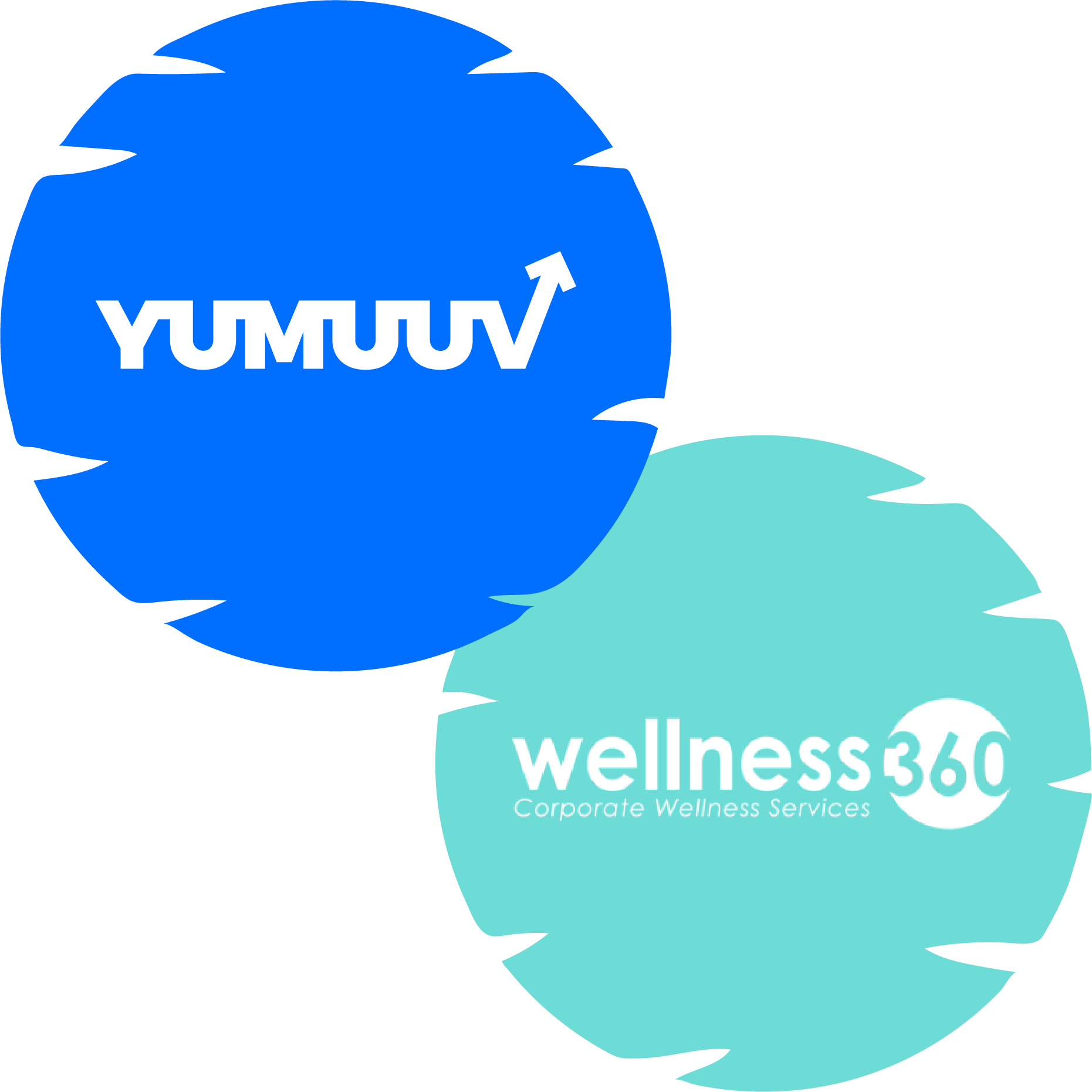 YuMuuv vs Wellness360
In the evolving landscape of workplace wellness, employers are increasingly seeking solutions that are both effective and easy to implement. Many are turning to YuMuuv from Wellness360 for its specialized focus on team challenges that improve individual health and enhance team cohesion.
YuMuuv's user-friendly platform streamlines setup and offers actionable analytics, thereby simplifying the task of measuring wellness outcomes. Its emphasis on engaging outdoor activities and automated data synchronization make it a preferred choice for businesses prioritizing efficiency.
YuMuuv transforms the landscape of employee wellness with its focus on tailored, engaging team challenges that elevate both individual health and team unity. Its intuitive platform leverages analytics and flexibility, positioning it as the ideal choice for organizations seeking a harmonious, high-performing workforce.

Wellness360 provides a multi-faceted approach to workplace wellness that includes challenges and health habit improvements to enhance employee engagement and quality of life. While offering tangible benefits, its primary focus lies in cultivating a culture of well-being to boost overall organizational productivity.
YuMuuv vs Wellness360

| Features | YuMuuv | Wellness360 |
| --- | --- | --- |
| 1. Price for Long-Term Use | Starting from 720$ per year | Starting from 6000$ per year |
| 2. Device integrations | | |
| 3. All challenge types (including custom) | | |
| 4. Languages | 32 most used | English only |
| 5. Chat | | |
| 6. Push Notifications | | |
| 7. Virtual Map | | |
| 8. Program planning | Free | Only with package upgrade |
| 9. Program management | Free | Only with package upgrade |
| 10. Companies leaderboard | | |
| 11. User created challenges | | |
| 12. Belong to multiple companies | | |
| 13. Announcements | Soon* | |
| 14. Heart rate data | | |
| 15. Co-branding | Free | Only with package upgrade |
| 16. Teams | | |
| 17. Single sign on | Free (Google Workspace) | Only with package upgrade |
5 reasons YuMuuv is the best Wellness360 alternative
Outdoor Activity Focus
For companies that value outdoor activities as a component of wellness, YuMuuv's focus on such activities offers a unique selling point over Wellness360, which may not specifically cater to this preference.
Analytics and Adaptability
YuMuuv provides actionable analytics and insights, allowing companies to easily measure the effectiveness of their wellness programs and adapt them as needed for maximum impact.
Focused Approach
YuMuuv specializes in team challenges, making it easier for users to navigate and engage with the platform. In contrast, Wellness360's broader range of offerings might be overwhelming for some users.
Quick Implementation
YuMuuv's platform allows for quick setup, automated data synchronization, and seamless integration, making it a time-saving option for HR teams who want to get their wellness program up and running as quickly as possible.
User-Friendly Interface
YuMuuv's simple, intuitive design makes it easy for employees to participate in challenges, view their progress, and engage with team members, enhancing the overall user experience.
User Stories
"A wonderful experience. Gives a great sense of motivation & competitiveness in engaging a group of people. Highly recommend the app for its super friendly use & wonderful team that is very helpful."
Taha Mirza
Read the case study
"YuMuuv makes organizing wellness challenges easy for companies with a global footprint across multiple countries and departments, making it fun and challenging for everyone."
Janhavee Walvadkar
Manager, Global HR Processes & Systems,
PharmaLex
Read the case study
"We wanted to create a challenge, where it's easy to participate ... People feel that even when they can't be with their colleagues, these steps are not walked alone."
Katre Trei
Read the case study