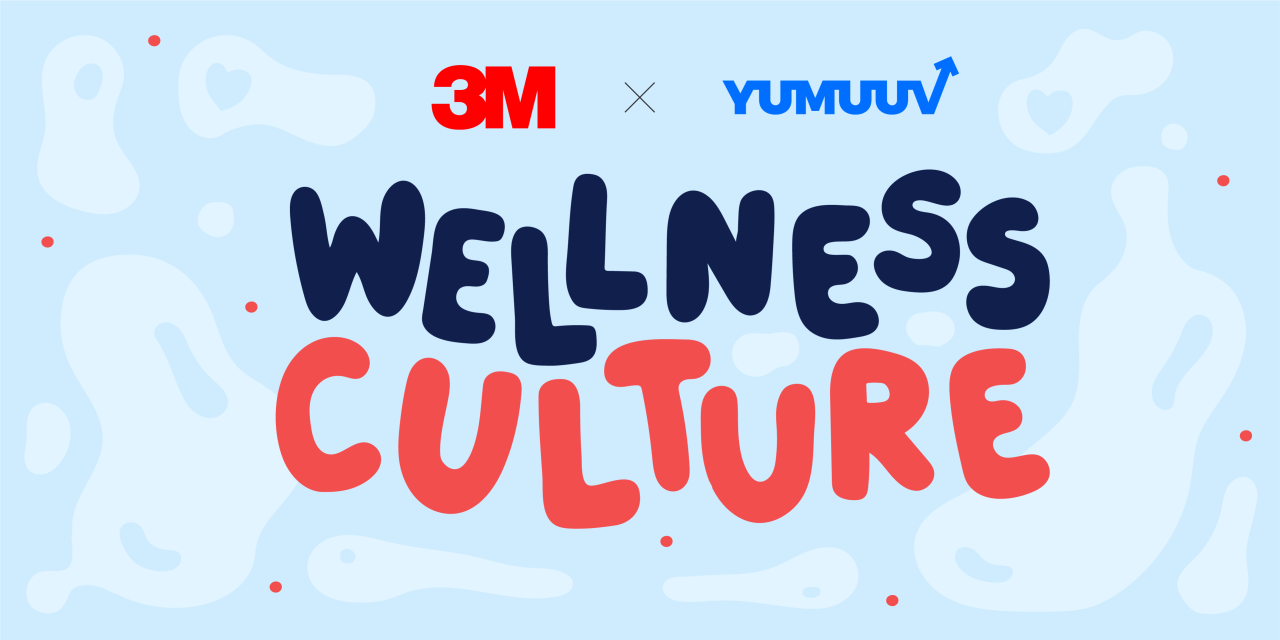 3M Significant Increase in Employee Engagement
Wellness is becoming increasingly important in the workplace, and many companies are taking steps to create a culture of wellness that supports their employees both physically and mentally. One company that has taken this approach is 3M Gulf, a subsidiary of the global manufacturing giant 3M. YuMuuv had the opportunity to speak with Taha Mirza, a Sales Specialist at 3M Gulf, about the company's approach to wellness and the impact it has had on employees.
3M Gulf: Fostering Workplace Wellness through Culture and Diversity
Mirza explained that 3M Gulf believes highly in workplace culture and wellness cultural elements. "It's something very, very near and dear to 3M," he said. "3M is an equal opportunity employer." This commitment to diversity and inclusion extends to the company's approach to wellness, as well. According to Mirza, 3M Gulf has implemented a number of programs to support employee wellness, both physically and mentally. "We run something called Mindful Mondays, where we post different topics like resilience mindset, how to cope with stress, and so on," he explained. "We post links to some TED Talks, or sometimes we bring in speakers."
Prioritizing Mental Well-Being
But well-being is not just about physical health. "Mental health and mental well-being is something that we keep reiterating, and we've got different programs for that," Mirza said. "Wellbeing is something that's not just physical, it's mental as well."
One of the programs that have had a significant impact on employee engagement and cohesiveness is the FIT Challenge, a fitness competition that was implemented in partnership with YuMuuv, a wellness platform that offers personalized and collective fitness tracking, and social engagement tools. "The Fit Challenge brought a lot of people together," Mirza said. "There was a lot of cohesiveness when it came to employees talking to each other, and then that competition brought in that positive energy and pushed employees to go beyond what they would normally do."
FIT Challenge: A Boost for Employee Wellness and Engagement
Mirza noted that YuMuuv's user-friendly platform was a major factor in the success of the FIT Challenge. "The only way to have that goal was to get something that was really user-friendly and something very simple," he explained. "Some people even found Strava to be complicated. So that was one of the main goals of looking for a platform, and YuMuuv made the cut." The impact of the FIT Challenge was significant. Mirza reported a nearly 100% increase in employee participation compared to the previous year, with employees rating the program highly on the "happy meter." In addition to improving employee engagement and satisfaction, the program also had a positive impact on health outcomes. "We tried to put in place a few things like being fit could cause lesser visits to hospitals or clinics," Mirza said. "If people measured their blood work before and after, they saw improvements in their health."
Commitment to Employee Cohesiveness through Fitness Challenges
Maintaining employee engagement over time is a challenge that many companies face when it comes to wellness programs. To address this, 3M Gulf emphasizes the importance of consistency in communication and programming. "We try to keep our communication constant," Mirza said. "That's the only way we could keep things consistent. Consistency is something very important when it comes to such activities." In addition to the Mindful Mondays program and the FIT Challenge, 3M Gulf also offers a range of other wellness programs, such as yoga classes and stress management workshops. By prioritizing employee well-being and creating a culture of wellness, 3M Gulf is setting a positive example for other companies to follow. During the Fit Challenge, participants formed a cohesive bond and showed positive energy that pushed them to exceed their normal work expectations.
ROI: Lesser Visits to Hospitals
The challenge enabled employees to connect and support one another, which improved their overall well-being and mental health. YuMuuv's chat feature also played a vital role in creating an engaging and supportive environment. Taha mentioned that it was "very helpful" and that "all in all, it was a very positive experience." Since implementing the program, 3M Gulf has seen a significant increase in employee participation and engagement. Taha mentioned that there was a "100 percent increase in participation in the previous year." Additionally, employees reported high levels of satisfaction with the program, rating it a nine or ten on the "smile meter." In terms of ROI, Taha stated that "being fit causes lesser visits to hospitals or clinics." 3M Gulf has encouraged employees to measure their blood work before and after the program to track their progress and health improvements. 
How 3M Gulf Maintains Employee Motivation
Maintaining employee motivation and engagement with the program is crucial, and 3M Gulf achieves this by keeping communication constant. The company runs a program called "Mindful Mondays," where they post different topics related to mental health, resilience, and coping with stress. The program provides helpful resources, such as TED Talks and guest speakers, to support employees' well-being. Consistency is key to sustaining employee engagement and motivation, and 3M Gulf acknowledges the importance of creating a supportive and inclusive workplace culture. Taha emphasized that 3M Gulf is "an equal-opportunity employer" and believes in cultural elements and workplace cultures, which are "very, very near and dear to 3M." The company recognizes the value of physical and mental well-being and has implemented various programs to support its employees' health and overall quality of life.
Conclusion
In conclusion, 3M Gulf has successfully implemented a wellness program that prioritizes the well-being of its employees. Through its Fit Challenge, Mindful Mondays, and chat features, the company has created a cohesive and supportive environment that has led to increased employee engagement and satisfaction. The program has also shown positive ROI by promoting physical health and reducing visits to hospitals or clinics. Overall, 3M Gulf serves as an excellent example of how companies can prioritize employee well-being and create a supportive workplace culture.