How to create challenges as an user?
Do you have a group of people you'd like to move with a challenge you have created? Let's do it!
If you've signed up to your company's YuMuuv account but want to get a little extra exercise, now's your chance. You choose the company and the exercise, and we'll provide the platform. The variety of challenges you can create is endless - whatever your heart desires!
A maximum of 10 people can take part in the challenge and they don't have to be from your company - they can be your family, relatives, friends, or strangers. So let's see how to do it.
First, open the YuMuuv app and select "CREATE" from the upper right corner. Then you can create a new community and give a name for it.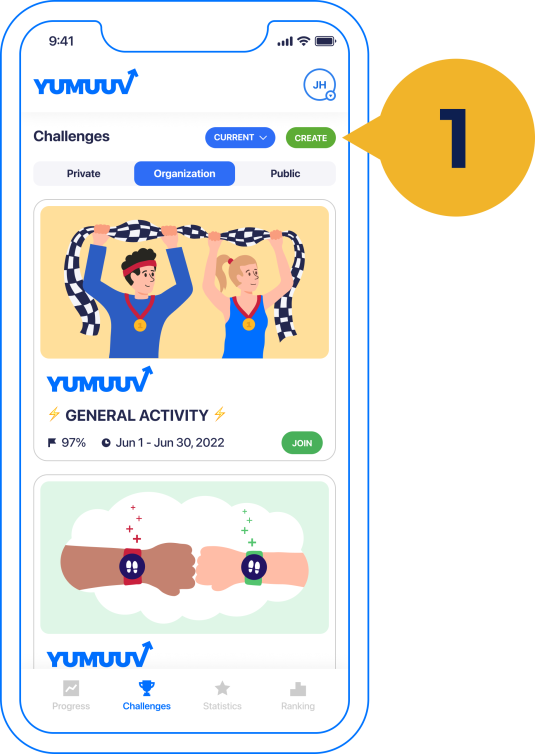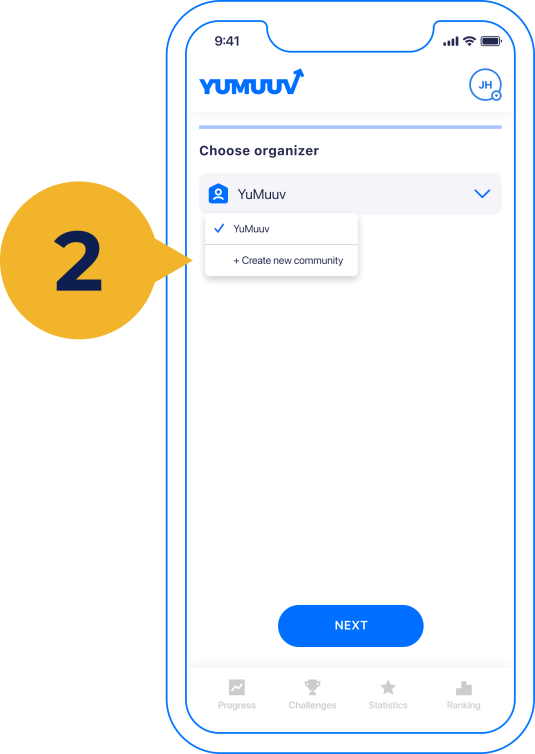 Now it's time to decide which challenge you want to create. HERE is also a blog article on the difference between the different challenges. Also, you will need to choose the type of challenge, the different settings, the challenge period, and the type of goal.
Last, but not least – it's time to set a name, a prize (can also be just a healthier body, a happier month, etc.) and also write a description for participants.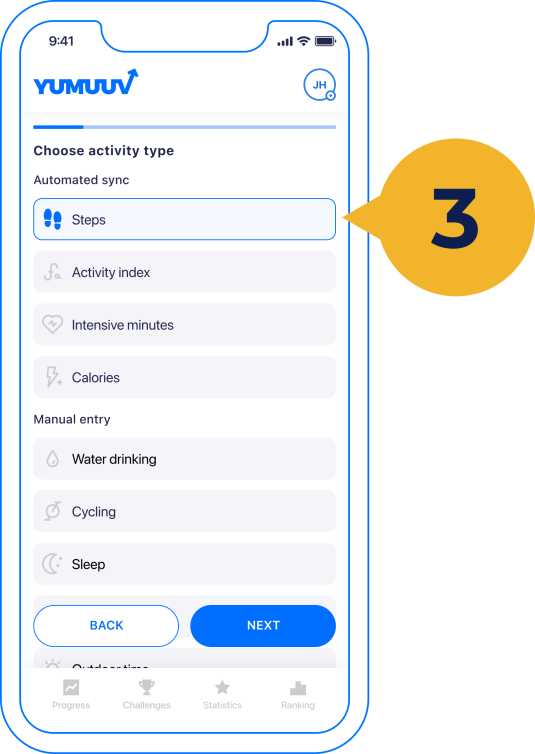 Once the challenge has been created, clicking on your initials in the upper right corner will bring up a place called "User management". This is where you can see the people who have joined your challenge. However, these people don't just appear there.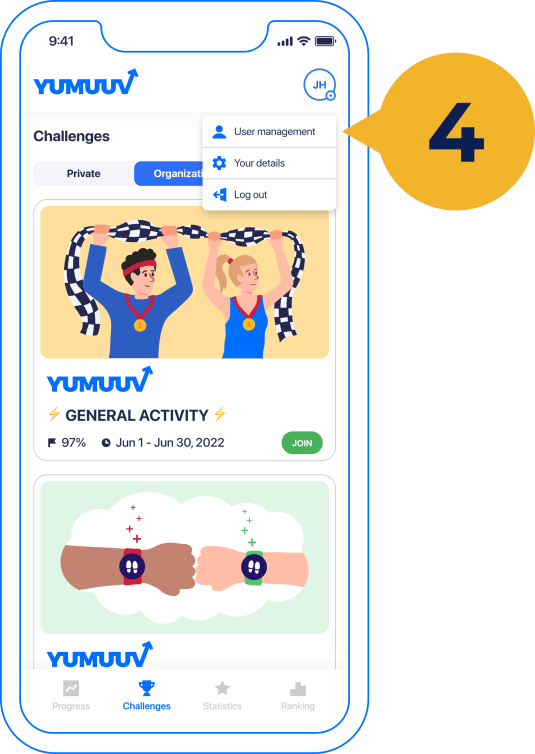 You'll see a SIGN UP code in the top left corner of the user management sheet - you can send this to people you want to get involved in your challenge.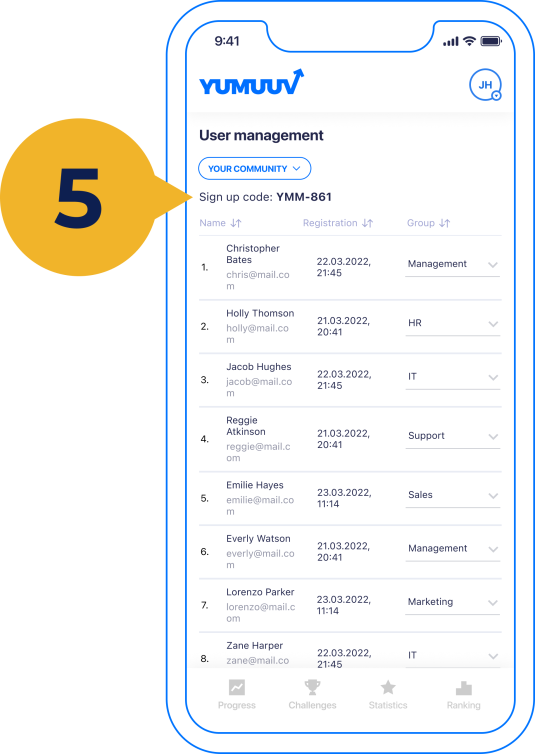 With this code, they can create their own account, after which you will automatically see them in the user management.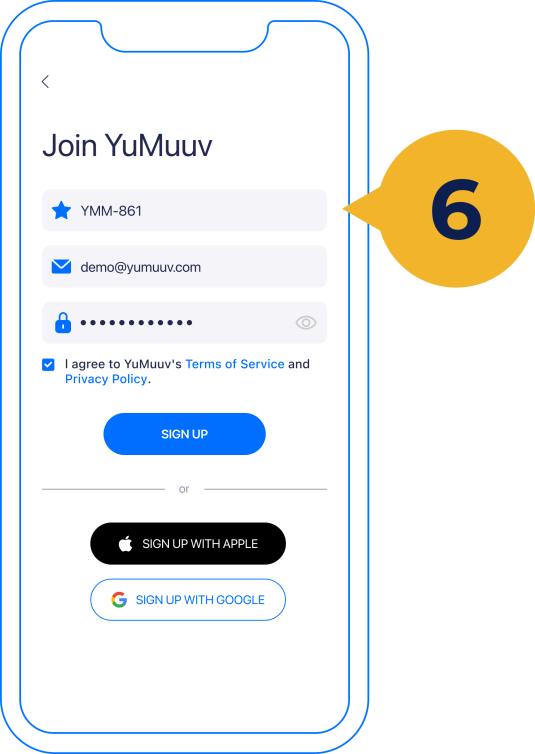 If you have any questions about creating a challenge, contact with us at support@yumuuv.com.