A good challenge will always motivate people to move, right? That's why in YuMuuv you can choose between different forms of challenges! Let's make one, or two?
Challenges created by admin accounts
You should go to the Challenges page and add a new goal by selecting Create (1). After that you will see a list of companies you're related to.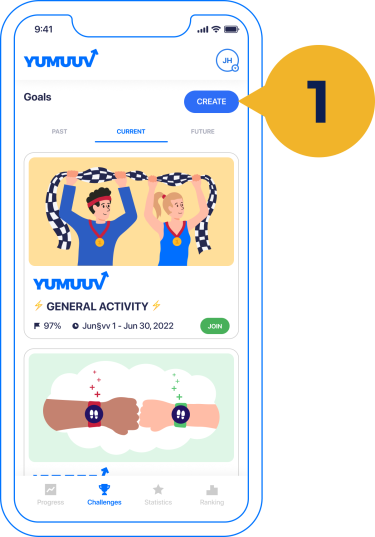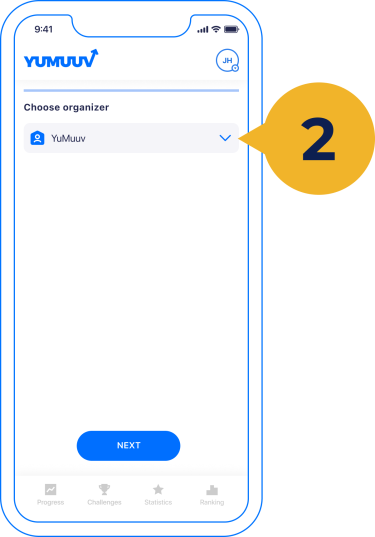 Now you will have to choose your challenges' activity type. As there are plenty of options, we have created a blog post of the difference between YuMuuv activity challenges. It's good to read that before creating your challenge to avoid complications during the challenge.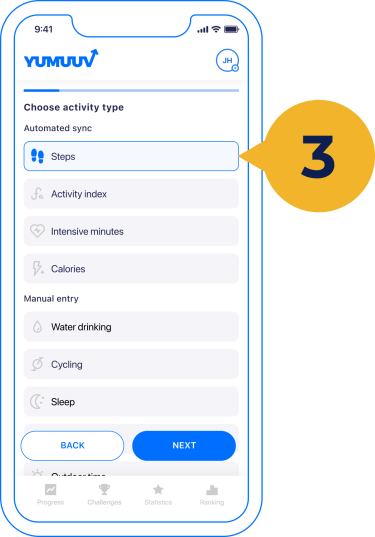 Now you can choose which leadrboards would you like to see during the challenge. Also would you like to have a chat function in the challenge. 
Individual leaderboard - all the users will see the ranking with all the participants.
Group leaderboard - all the participants, who have chosen a group, will contribute in that group. And in group leaderboard there's a ranking with all the groups. In groups view you can also choose do you want to see the AVG or SUM view – do you want to see the result of the average participant in the list or the summed results of the members in each group.
Country leaderboard - basically the same as with groups, but people are grouped up with people from the same country.
Chat - Under each challenge, there's an option to have a chat. There's no "big" chat for all the users under your company, but each challenge has it's own for it's participants.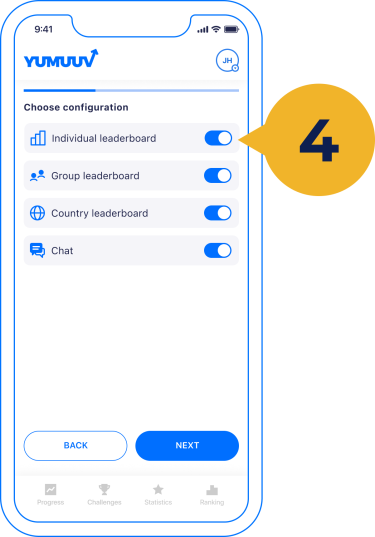 Now you can choose your challenge's period – a challenge for a month? For a whole year? It's all possible.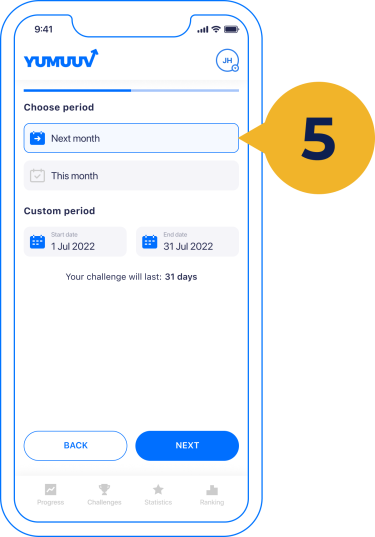 Also you can choose between different targets. In addition to the different challenges, many of them can be created in different ways. If you would like to know more about the difference between those, we have written a blog post about all the difference between the targets.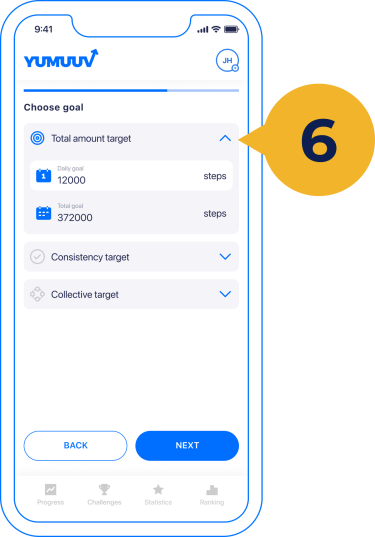 Now, if all the technical decisions are made, you have to choose a name for your challenge. Also, you can set a prize and write a description for participants.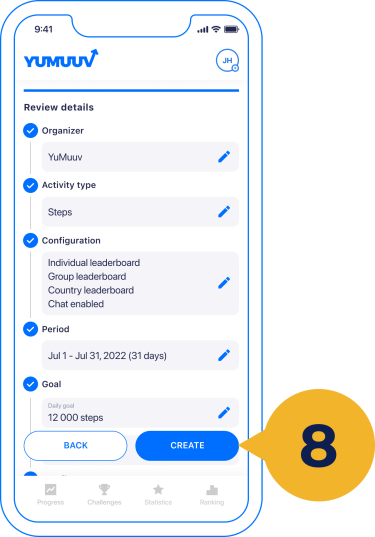 Now is all done. You can have a final look, is there everything correct. And if so, CREATE! Congratulations for the new challenge!
If you have any problems with creating a challenge, contact us directly.