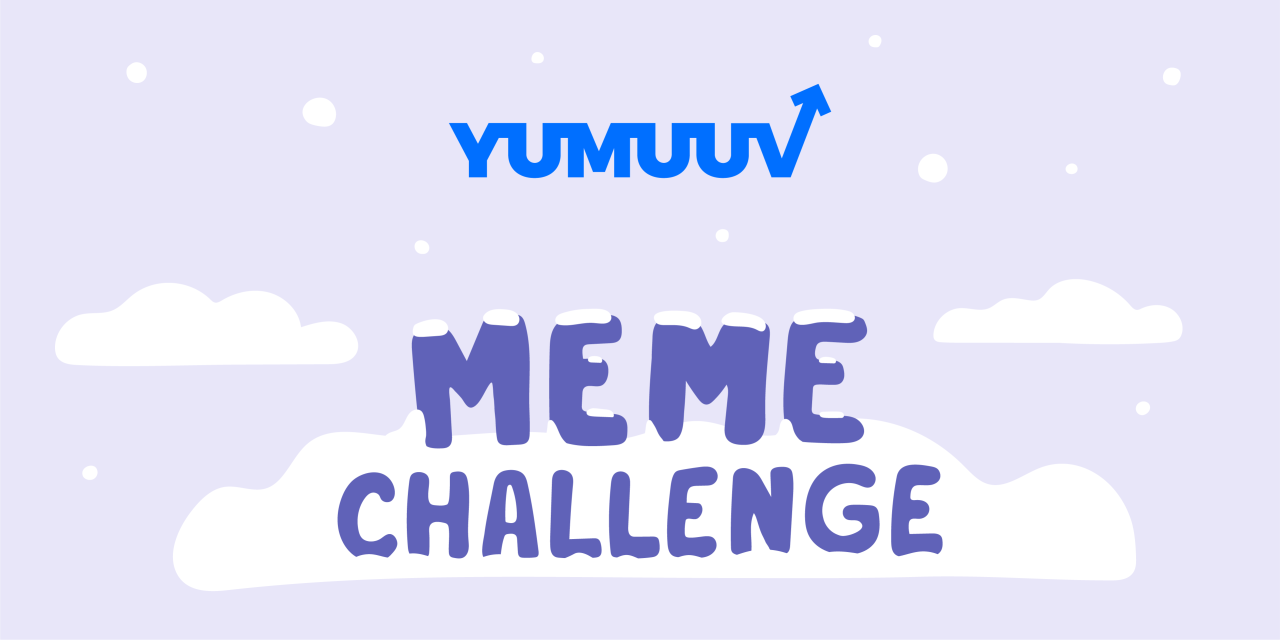 The challenge has ended – thanks to all the participants and congratulations to winners!
Make a meme and win prizes! 
Are you the one cracking jokes with your friends? Is your library full of memes for every occasion? Then this is for you! 
For the next 2 weeks, we ask you to get creative with your meme skills! Use your creativity to combine YuMuuv and humor because we are giving out prizes to the top three memes.  
"What we can win for the best meme?"
1st prize: Sportland 100€ gift card
2nd prize: Garmin Vivosmart 4
3rd price: Synlab Health Athlete panel (12 blood tests, which give an overview of your key health indicators)
Some rules and tips 
Follow YuMuuv @ Instagram, Facebook, or LinkedIn.
No NSFW memes, keep it family-friendly.
All the memes should be associated with YuMuuv in some way, find the way yourself, be creative. 
Find an image to use as a meme, or make one yourself - search for a meme generator.
Share your meme using #yumuuv & #memechallenge or send it to our DM @ Instagram, Facebook, or LinkedIn.
Picking the winners:
The YuMuuv team will choose 3 winners based on the originality, sense of humor, and quality of the meme. The creativity of the Meme – 50% Quality of the Meme's Message – 45% Amount of votes the meme received – 5% How unique the meme is, including use of original images or original editing of images.
We also have one prize for the meme that gets the most traction on social media (likes, retweets, and comments). So make sure you promote your submission to all your friends to increase your chances of winning!
The deadline for the submissions is 18:00 CET 20.12.
We wish you all luck but more importantly, a lot of fun making the memes for this competition!