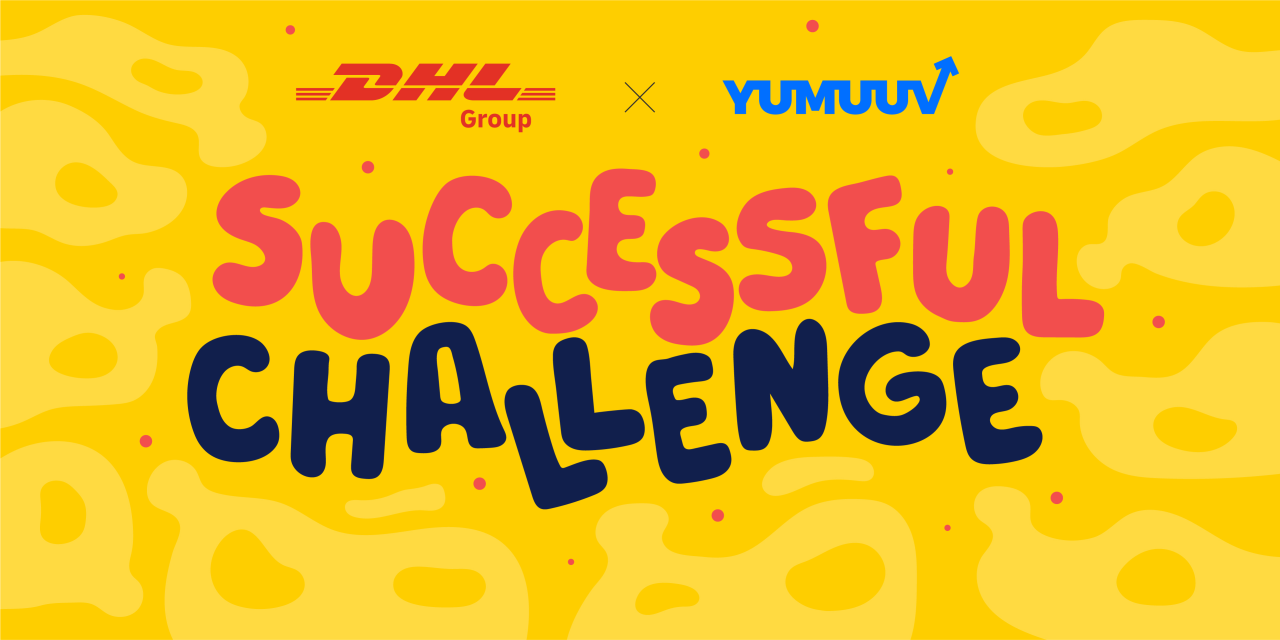 Case Study: The DHL and YuMuuv Wellness Challenge – A Step in the Right Direction
Introduction
Employee wellness has been a significant focus for organizations aiming to boost productivity, morale, and overall job satisfaction. YuMuuv, a well-known app specializing in employee wellness challenges, and DHL, a global logistics giant, partnered for a unique engagement strategy. This case study dives into how DHL Canada utilized YuMuuv's platform to reignite their corporate wellness culture, focusing on how the program was set up, and implemented, and the subsequent outcomes.
Background
Jason Luc, who has a dual role in compensation benefits and managing the wellness strategy for DHL Express Canada, wanted to leverage technology for their wellness initiatives. Meanwhile, Jakob Remmel of YuMuuv was interested in understanding the unique challenges that a diverse and dispersed workforce like DHL could present.
DHL Canada, with its hybrid work setup, faced the challenge of engaging a workforce split between active roles (like couriers) and desk-based roles (like support and finance). The overarching goal was to implement a program that catered to all, encouraging movement and fostering a sense of unity among remote teams.
Identifying the Needs and Goals
Initially, DHL Canada planned their wellness challenge to coincide with the onset of summer, traditionally a period of increased outdoor activity. However, due to other strategic initiatives, they decided to align the challenge with their "Employee Celebration Month" in June.
One objective was to create a common platform to encourage activity and inter-team engagement. Health wasn't just a means to improve engagement for DHL but also a primary goal, touching on issues ranging from chronic illness management to preventative health.
The Selection Process
Having had experience with other wellness apps that focused solely on fitness based challenges, Jason felt limited by the lack of variety in their offerings. YuMuuv's platform stood out during his online search due to its diverse functionalities, including its ability to be used on multiple devices.
Implementation and Execution
Using YuMuuv, DHL crafted a program to encourage employees to move more, incorporating various activities and metrics. The challenge wasn't just about accumulating steps but also allowed for the conversion of various activities into a common measurement metric. This multi-faceted approach ensured that everyone, irrespective of their job roles or geographical locations, could participate on an even ground.
The Results
Despite spending limitations, the initiative was a hit:
Increased Inter-Team Collaboration: The challenge served as a "social lubricant," as Jason put it, enabling far-flung team members to engage and collaborate.
Holistic Wellness Focus: Aside from steps and physical activities, discussions were initiated about other wellness pillars.
Positive Feedback: While some participants suggested that the step count was ambitious, the general feedback was positive.
Insights from In-depth Follow-Up Conversations
1.

Motivational Factors

Jason Luc, during our discussion, emphasized the importance of bonus incentives. "Offering small perks or adding extra motivational points, like an additional 2%, can make a big difference in overall participation," he said.
2.

Communication

Jakob Remmel emphasized the importance of ongoing communication. "Initiating the challenge is just step one; it's the sustained and effective communication that really drives engagement," he said.
3.

Habit Formation

According to Jason Luc, a post-challenge survey could offer insights into whether the program had a lasting impact. "The goal is not just to excite people for a month; it's about instilling habits that last. That's the real win," he mentioned.
4.

Team Dynamics

Jason Luc also noticed how different departments engaged with the challenge. "We saw varying levels of participation across teams. For instance, our finance team opted for group walks, while warehouse employees were naturally more active. This shows the importance of customizing challenges to fit different team dynamics," he stated.
5.

Charitable Contributions

"Adding a charitable angle can significantly boost morale. It adds a sense of purpose that goes beyond individual or team gains," Jason Luc mentioned.
6.

Recommendations for YuMuuv
Automate Post-Challenge Surveys: To better measure long-term habit formation.
Incorporate Charitable Milestones: To enhance morale and foster a sense of purpose.
Develop Enhanced Communication Tools: To improve engagement and user experience within the app.
Conclusion
Jason Luc sums it up by saying, "The challenge was a journey where every step mattered, both for individual wellness and collective morale." Both DHL and YuMuuv see this pilot program as a stepping stone toward more impactful future collaborations. "It's not just about constructing a program; it's about building a culture of well-being," Jakob Remmel added from YuMuuv's end.
The partnership between DHL and YuMuuv not only illuminated the multiple facets of an effective wellness program but also set a strong precedent for future corporate wellness initiatives.