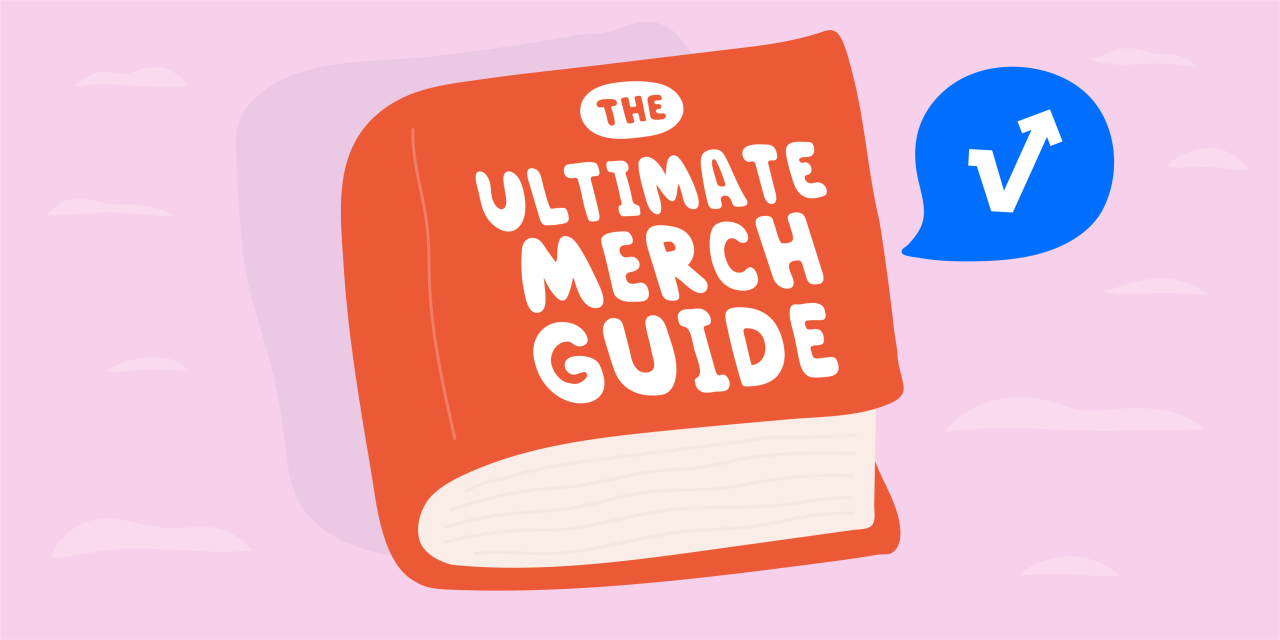 Budget-Friendly Boost: 100 Branded Merchandise Ideas Under 30$ to Enhance Wellness Challenges
In today's fast-paced corporate landscape, employee well-being isn't just a nice-to-have; it's a must-have. Aligning your company's core values with well-designed wellness challenges can ignite a spark of motivation and camaraderie among team members. But how can you make these challenges more appealing, engaging, and resonant with your corporate identity? The answer lies in carefully selected company-branded merchandise.
Gone are the days when branded merchandise was limited to mere pens and notepads. In an era where creativity knows no bounds, we present you with a treasure trove of unique and affordable branded items tailored for your wellness initiatives. These thoughtfully chosen products under 30$ each don't just symbolize your company's commitment to health and well-being but also help in crafting shared experiences that resonate with your team.
From kitchen tools that promote healthy cooking to fitness accessories that motivate physical exercise, these items are curated to appeal to a diverse workforce. This comprehensive guide will take you through 100 diverse and cost-effective merchandising ideas that can make your wellness challenges more vibrant and inspiring.
So, whether you're a start-up striving to create an engaging culture or an established enterprise looking to inject fresh energy into your team, our list of 100 company-branded items under 30$ is tailored to suit your goals without breaking the bank. Dive in, and let's explore together how these innovative products can turn ordinary wellness challenges into extraordinary experiences for your employees. After all, it's not just about fostering healthy habits; it's about building a community that thrives together. Let the journey begin! Here is the list:
Water Bottle: A reusable branded water bottle promotes hydration and environmentally friendly habits, reflecting company values.
Yoga Mat: A compact and lightweight yoga mat with the company logo can encourage employees to practice mindfulness and exercise.
Tote Bag: Eco-friendly branded tote bags make for a useful and stylish option, supporting a green initiative within the organization.

Image

Fitness Band: A simple fitness band, branded with company colors, can motivate employees to keep track of their physical activity.
Desk Plant: A small potted plant with a branded pot can brighten up the workspace and foster a sense of calm and well-being.
Stress Ball: Branded stress balls are a fun and practical way for employees to alleviate stress during busy workdays.
Notebook: High-quality notebooks with the company logo encourage creativity and organization, symbolizing professionalism.
Sunscreen: Travel-sized branded sunscreen promotes skin health and shows the company's care for employees' well-being.
Umbrella: Compact branded umbrellas make for a thoughtful gift, offering protection and convenience during unexpected weather.

Image

Lunch Box: A reusable lunch box with the company's branding supports healthy eating habits and reduces plastic waste.
Thermal Mug: A branded thermal mug encourages employees to bring their own coffee or tea, fostering sustainability and personal connection.
Mouse Pad: A quality mousepad with the company logo can brighten up desk space, adding a touch of personalization to the work area.
Cutting Board: A small cutting board with the company logo promotes cooking and wellness at home, symbolizing preparation and care.
Frisbee: A fun and colorful branded frisbee allows for recreational breaks, fostering camaraderie and teamwork.
Badge Holder: A handy badge holder with company branding ensures employees keep their IDs safe and accessible.
Hand Sanitizer: Branded hand sanitizer bottles promote hygiene, reflecting the company's concern for employee health.
Phone Stand: A phone stand with the company's logo adds convenience to the work environment, supporting multitasking.

Image

Cooling Towel: A cooling towel branded with company colors encourages employees to stay active and cool during exercise.
Reusable Straw Set: An eco-friendly reusable straw set, branded with the company logo, supports sustainability efforts.
T-shirt: Comfortable and casual branded T-shirts foster a sense of unity and pride within the team.
Jump Rope: A jump rope with company colors can encourage short, energetic breaks, promoting fitness.
Hat or Cap: Branded hats or caps offer a fashionable way to represent the company, both in and outside of work.
Mini First Aid Kit: A compact branded first aid kit reflects care and preparedness, a thoughtful gift for employees.

Image

Flash Drive: A flash drive adorned with the company logo offers practicality and a daily reminder of teamwork and unity.
Mug Coaster: Branded coasters protect surfaces and add a touch of elegance and personalization to the office.
Charging Cable: A branded charging cable provides a useful tool for employees, keeping their devices powered and connected.
Socks: Comfortable and stylish socks with company branding add a fun and unique touch to employee attire.
Webcam Cover: A branded webcam cover promotes privacy and security, reflecting the company's commitment to safeguarding employees.
Mints or Gum: Pocket-sized branded mints or gum provide a refreshing boost, symbolizing the company's attention to small details.
Keychain: A sturdy keychain with the company logo is a daily reminder of belonging and unity within the organization.

Image

Mini Flashlight: A handy branded flashlight can be a symbol of guidance, illuminating paths and solutions.
Sticky Notes: Branded sticky notes encourage organization and creativity, allowing employees to jot down thoughts and ideas.
Pen: A quality pen with the company logo provides a writing tool that also serves as a symbol of professionalism.
Lapel Pin: A stylish lapel pin with company branding allows employees to wear their pride and connection subtly.
Wristband: Branded wristbands can be a symbol of unity, promoting a sense of team cohesion and spirit.
Towel: A soft, branded towel encourages employees to engage in fitness activities, symbolizing care and support.
Seed Kit: A small seed kit with company branding inspires growth and nurtures both personal and professional development.

Image

Sunglasses: Branded sunglasses provide a cool and practical way to represent the company during outdoor activities.
Lanyard: A quality lanyard with the company logo ensures employees keep necessary items handy, reflecting organization and pride.
Playing Cards: A set of playing cards adorned with the company logo fosters camaraderie and offers a fun break from work.
Travel Pillow: A branded travel pillow can provide comfort during business trips, reflecting the company's care for employee well-being.
Reusable Shopping Bag: An eco-friendly reusable shopping bag with the company logo promotes sustainability and reflects corporate responsibility.
Magnets: Fun and decorative branded magnets can brighten up office spaces, adding a touch of personalization.
Gloves: Branded gloves for chilly weather show thoughtfulness, keeping employees warm and connected.
Bottle Opener: A handy bottle opener with the company's logo is a practical tool that can also symbolize 'opening opportunities' within the team.

Image

Bookmark: A stylish bookmark with company branding encourages reading and continuous learning.
Mini Speaker: A small branded speaker allows employees to enjoy music at work or home, enhancing their work environment.
Calculator: A calculator with the company logo is a useful tool, reflecting precision and attention to detail.
Lip Balm: Branded lip balm is a thoughtful and caring gesture, especially in dry and cold conditions.
Reusable Food Wrap: An eco-friendly branded food wrap supports sustainability and encourages employees to bring homemade meals.
Mini Mirror: A branded mini mirror can be a symbol of self-reflection and personal growth within the company.

Image

Desk Calendar: A handy desk calendar with company branding helps employees stay organized and mindful of their schedules.
Insulated Lunch Bag: An insulated lunch bag with the company logo promotes healthy eating habits by encouraging employees to bring lunch from home.
Scarf: A soft branded scarf not only adds a stylish touch but also shows the company's warmth and care.
Notepad: Branded notepads foster creativity and help in jotting down quick ideas, reflecting innovation and thoughtfulness.
Eco-friendly Cutlery Set: A reusable cutlery set with company branding aligns with environmental values and promotes green living.

Image

Air Freshener for Car: A branded air freshener for employees' vehicles can be a reminder of the fresh ideas and innovation within the company.
Picture Frame: A picture frame with the company logo allows employees to personalize their workspace, fostering a sense of belonging.
Bicycle Repair Kit: For employees who bike, a branded bicycle repair kit can symbolize support and readiness to overcome challenges.
Beach Ball: A colorful branded beach ball brings fun and relaxation into the picture, reflecting the company's balance between work and play.
Phone Grip: A branded phone grip adds convenience and a constant reminder of the company's support and connection.
Puzzle: A small branded puzzle can be a metaphor for problem-solving and teamwork, providing a fun challenge for employees.

Image

Headband: Branded headbands can encourage employees to engage in sports or wellness activities, reflecting a healthy lifestyle.
Tea Infuser: A tea infuser with the company logo promotes relaxation and thoughtful moments, aligning with wellness and mindfulness.
Microfiber Cloth: A branded microfiber cloth for cleaning glasses or screens is practical and symbolizes clarity and vision.
Coasters: Stylish coasters with company branding protect surfaces and add elegance to the office, reflecting attention to detail.
Bandana: A branded bandana can be a trendy and versatile accessory, reflecting creativity and style within the company.

Image

Pocket Notebook: A pocket-sized notebook with the company logo encourages jotting down ideas on the go, symbolizing innovation and readiness.
Windshield Sun Shade: A branded windshield sun shade for cars reflects protection and care for employees' belongings.
Sewing Kit: A mini sewing kit with company branding can symbolize resourcefulness and preparedness for minor emergencies.
Koozie: A branded koozie to keep beverages cold is a fun accessory for company gatherings, reflecting camaraderie and relaxation.
Plant Seeds: Offering plant seeds with company branding encourages growth and nurtures both personal and professional development.
Fidget Spinner: A branded fidget spinner can provide relaxation and focus, reflecting the dynamic and attentive nature of the company.

Image

Reusable Ice Pack: A reusable ice pack with the company logo is a thoughtful gesture for wellness and recovery from minor injuries.
Portable Fan: A mini portable fan with company branding provides comfort and coolness, especially during hot workdays.
Shoelaces: Branded shoelaces can be a unique and thoughtful accessory, symbolizing the journey and path within the company.
Manicure Set: A mini manicure set with the company logo reflects personal care and attention to detail.
Earplugs: Branded earplugs can symbolize focus and concentration, allowing employees to work undisturbed in noisy environments.
Candle: A scented candle with company branding promotes relaxation and tranquility, reflecting the balance between work and well-being.
Bag Clip: A branded bag clip to keep snacks fresh is a practical tool, reflecting the company's care for small but meaningful daily needs.
Hand Lotion: Branded hand lotion is a thoughtful gesture towards comfort and self-care, reflecting the company's nurturing environment.

Image

Compact Umbrella: A small, branded umbrella symbolizes the company's protection and support, always ready to shield employees.
Luggage Tag: A branded luggage tag connects with employees who travel, adding a touch of corporate identity to their journeys.
Desk Organizer: A desk organizer with the company's logo helps maintain a tidy workspace, symbolizing structure and efficiency.
Coffee Scoop: A branded coffee scoop adds a touch of personalization to coffee breaks, reflecting warmth and energizing spirit.
Reusable Sandwich Bag: An eco-friendly sandwich bag with company branding encourages waste reduction and healthy eating.
Magnet Clip: A branded magnet clip helps in organizing documents, symbolizing the company's focus on order and method.

Image

Highlighter: A highlighter adorned with the company's logo aids in emphasizing important information, reflecting focus and priority.
Sleep Mask: A branded sleep mask for resting during travel or breaks shows the company's appreciation for rest and rejuvenation.
Badge Reel: A handy badge reel with company branding ensures accessibility of IDs, reflecting professionalism.
Golf Tees: Branded golf tees for employees who enjoy golf symbolize precision, practice, and relaxation.
Reusable Snack Bag: A branded snack bag supports environmental responsibility and daily nourishment, reflecting health consciousness.
Wine Stopper: A wine stopper with the company's logo is a tasteful gift that can symbolize celebration and achievements.
Ruler: A branded ruler is not just a tool for measurement but reflects accuracy and alignment with company goals.

Image

Emergency Whistle: A branded emergency whistle reflects the company's focus on safety and readiness for unexpected situations.
USB Hub: A USB hub with company branding adds functionality to the workspace, symbolizing connectivity and collaboration.
Inflatable Neck Pillow: A branded inflatable neck pillow provides comfort during travel, reflecting the company's care for employee well-being.
Wrist Rest: A wrist rest with the company's logo offers comfort during extended computer use, showing thoughtfulness towards employee health.
Book Light: A branded book light encourages reading and continuous learning, symbolizing enlightenment and growth.
Collapsible Food Container: A reusable and collapsible food container with company branding promotes sustainability and health, reflecting a holistic approach to well-being.

Image
In embracing the realm of wellness and employee engagement, thoughtful attention to detail can transform ordinary initiatives into extraordinary experiences. The 100 company-branded items we've explored under 30 dollars each are not merely products; they are tokens of appreciation, tools of engagement, and symbols of a shared mission.
By weaving your company's identity into wellness challenges through these creative and affordable merchandising ideas, you're not just promoting a healthier lifestyle. You're building a culture where employees feel seen, valued, and connected. These items can become conversation starters, motivators, and reminders of the collective goals that unite your team.
In the world of wellness, creativity knows no bounds, and neither should your approach to nurturing a thriving, engaged workforce. As you step forward in enhancing your wellness initiatives, let these carefully curated products be your allies in creating a workplace that not only works together but thrives together. Here's to a healthier, happier, and more harmonious journey ahead!