In YuMuuv, you can choose in which challenges you want to participate. All the available ones are displayed on Activity sheet. 
Image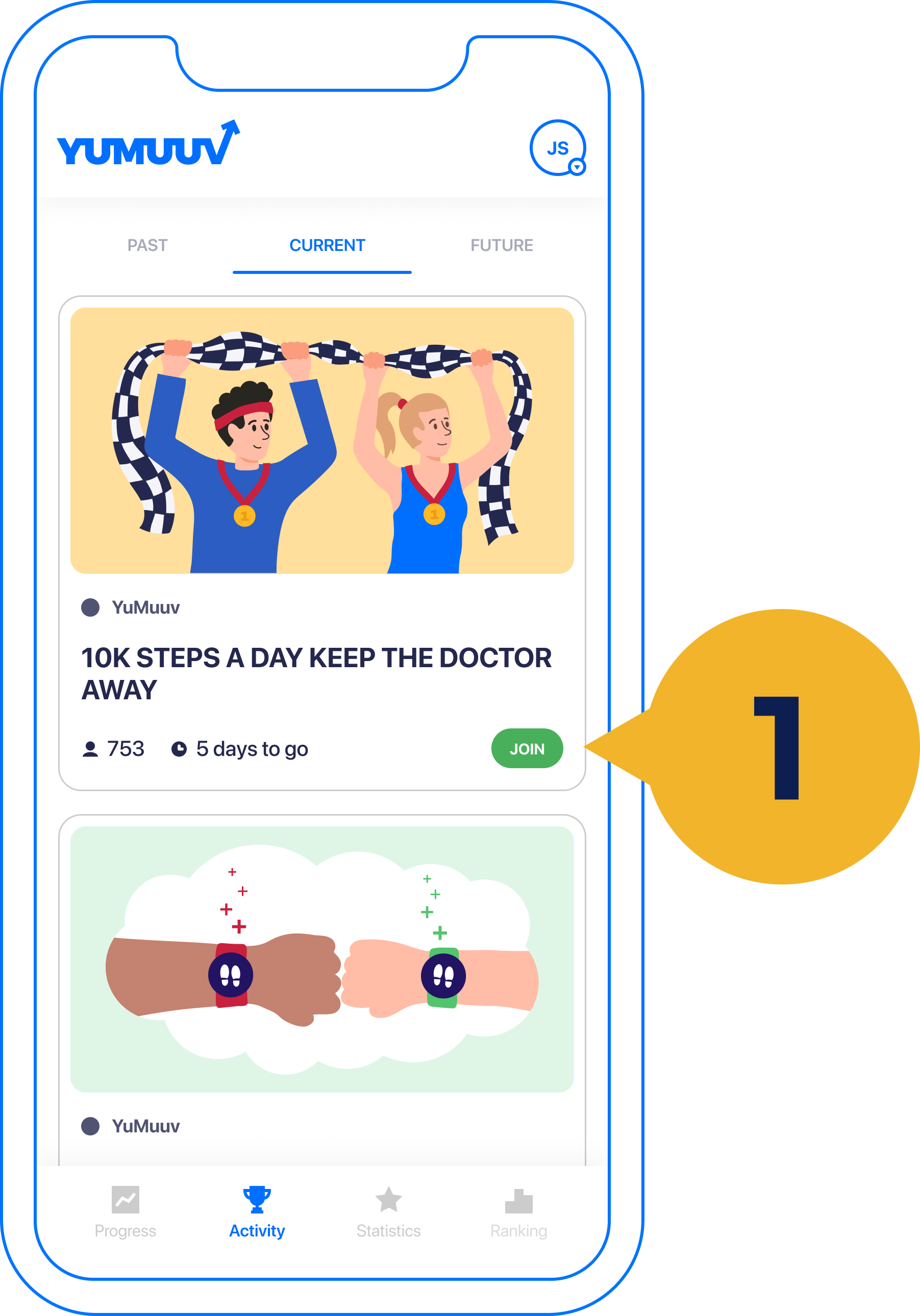 To join with the challenge, tap Join (1) - after that, you're taking part in the goal. If you change your mind one morning, then by clicking on the ... (2) button and choosing Leave goal, you can exit the challenge. 
Image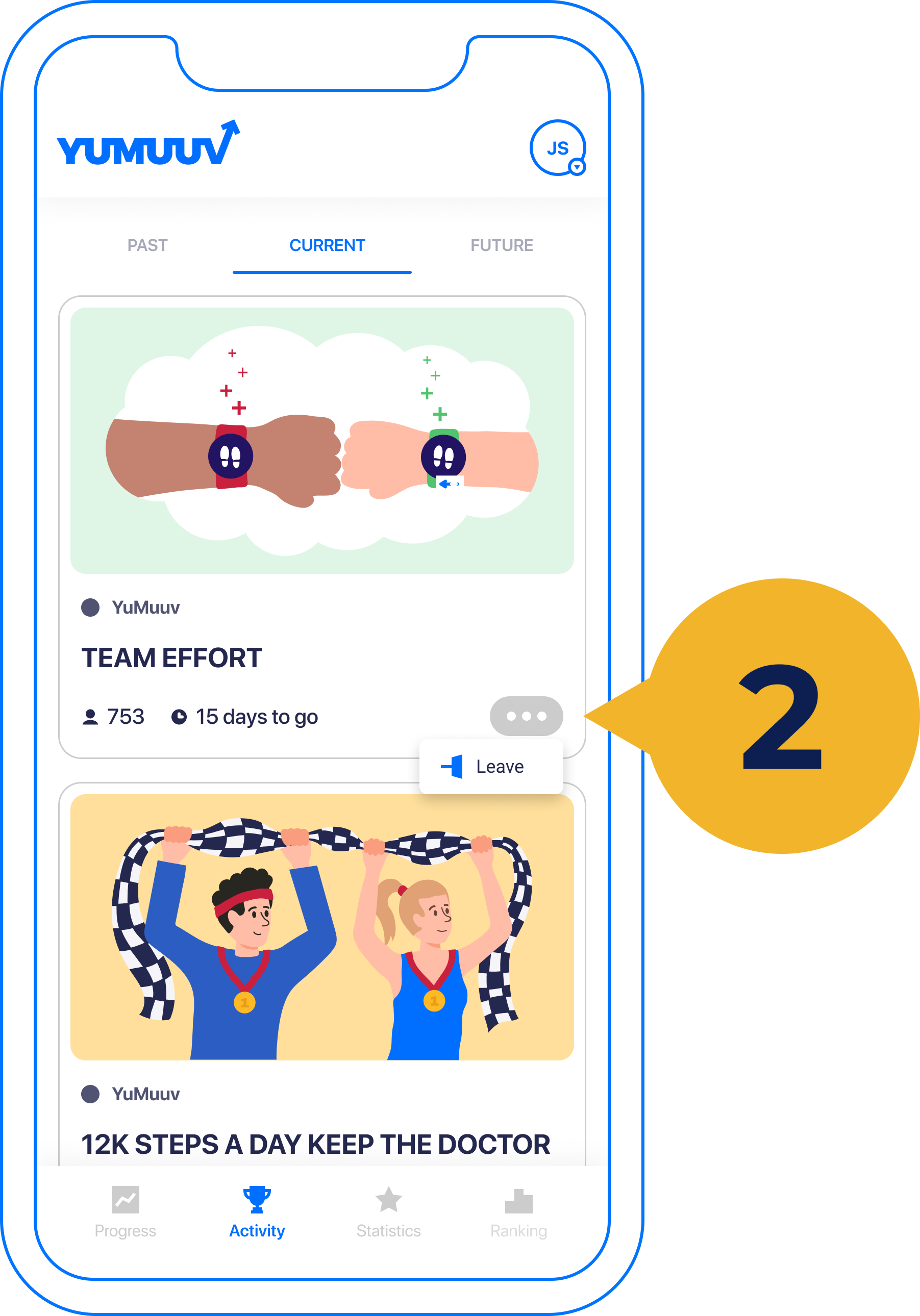 If you have any problems with joining or unjoining the challenge contact us directly.