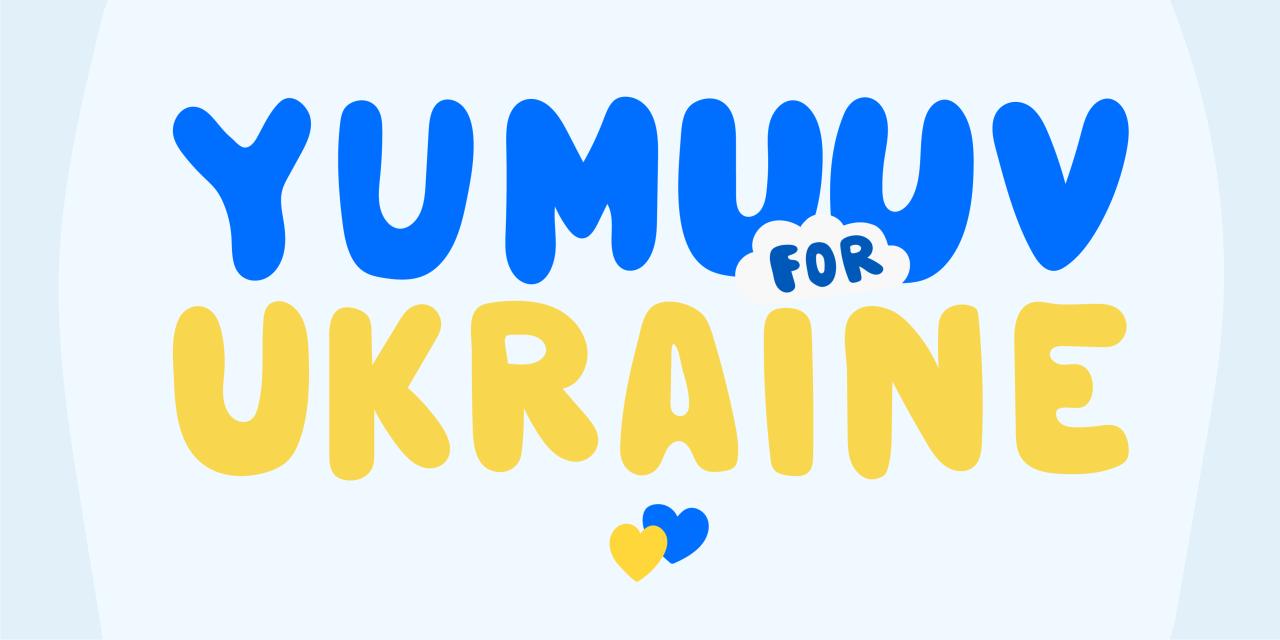 We condemn all attacks on the Ukrainian people and territory. Regrettably, every day there are reports of innocent deaths and suffering. The invasion of Ukraine must end! YuMuuv always stands for people's health, well-being and freedom, and that is why we have decided to take action to support those in need.
We have decided to donate 10% of our March sales revenue in support of the Ukrainian Rescue Union. We encourage you to take similar steps in support of Ukraine (if you have not already done so). Every little step counts.
For this reason, we want to pass on some ideas that, on the one hand, would promote your health, but at the same time create additional resources that could be used to support Ukraine:
1. Move car-free
In March, replace all short journeys that can alternatively be made on foot or by bicycle. Donate the money from fuel savings to support Ukraine.
2. Drink water
Replace all other beverages (eg soft drinks, coffee, etc.) with tap water during March. The savings will be converted into donations in support of the Ukrainian people.
3. Create off-screen space
Review your standing orders for various media subscriptions and exchange them for donations to Ukraine in March. At the same time, you can use screen time, for example, to socialize with people close to you.
4. Replace snack
During March, replace one of your daily breaks (such as sweets) with prayer, meditation, or stretching. As a result, there will be free funds to donate to support Ukraine.
5. Give value to unused things
Make an inventory of your belongings. For example, give everything you don't really need in exchange for a donation to support Ukraine with people who need them.

YuMuuv team
#StandWithUkraine